Organizing Estate Sales For Higher Profits
Business → Auctions / Classifieds
Author

Davey Crockett

Published

February 20, 2016

Word count

822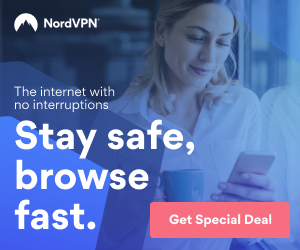 Estate sales usually occur due to the death of the owner of the estate, family downsizing, or foreclosures. My deepest sympathy goes to those losing a loved one.
These situations can be very stressful and unfortunately, estate sale planning is not easy, specifically with large estates. In many circumstances, it is in one's financial interest to consult an appraiser and estate sale professionals, including legal advice as the benefits gained from their expertise can outweigh the costs of their services.
One must also evaluate the stress factors and learning curve related to estate sales, including being available to answer questions about your sale items promptly.
One has the option to hire professionals at selling estates or plan to conduct one's estate sale. Unfortunately, estate sale professionals are not regulated, so remember to research any prospects by visiting an estate sale they conduct. Research is the key to finding reliable estate sales professionals located in one's area. Do not underestimate social media for further research to find reputable estate sale planners.
Directing Your Estate Sale
It is possible to hold your estate sale and maximize profits, but it will take due diligence to reap any benefits. If one decides to conduct an estate sale, all items should complement ease of inspection for the general public to easily view the items being sold. Making your items easy to inspect will result in a greater number of potential buyers interest. Conducting estate sales will take patients, research, planning, categorizing sale items, logging sale items, and a little "elbow grease" as well.
One should clean all items in the estate sale for increased profits. (1) Displaying well kept clean items usually embodies value by the care given to the object in a buyer's mindset. This deed may help develop a personal connection with a potential customer. Cleaning your items also gives one the opportunity to inspect them for damage or imperfections which will be helpful during the pricing phase of your estate sale preparation. Remember, one's preparation may make the difference between an above average estate sale or just an average estate sale.
If one does conduct a private estate sale, research is a must to get an idea of what your items are worth. Check resources such as the internet, antique shops, second-hand stores, merchandise catalogs, and the like. Research your articles to better understand a range of values concerning the items you want to sell. A range of values is necessary because one can price the item a little high to have an opportunity for negotiating.
Be prepared to negotiate by knowing what your items are worth. By understanding what your items are worth, one will sound more convincing and reassuring as well. The seller wants the buyer to feel reassured on any interested articles, especially high priced pieces because potential buyers are more likely to make an offer. This point is subtle but significant since now one's knowledge pays off because customers feel reassured about the value of a sale item.
Advertising locally makes sense to get word to surrounding public resources. Social media is also an excellent source of advertisement. Making yourself available to answer questions promptly is also a good practice and may help build a respectable rapport with any potential customers.
Organizing Your Estate Sale
First, separate the items into categories of your choice, such as furniture, appliances, kitchen related items, clothes/shoes, valuables, electronics related items, office supplies, and so on. Once the items are separated into categories, check to see if any items can be sub-categorized for better organization. Organization is directly related to sales and bottom line profits. One can organize sale items in any category system that feels most comfortable pursuing, including sale policies to fit one's needs. Sale policies are necessary because the sale policy information will alleviate confusion on the return policy, replacement, or accidently broken items while inspecting.
Next, one will want to make sure all items for sale are clean and in working order. Remember that just because an item is broken does not mean it is worthless. Many items in poor condition can be worth more than one believes, so be sure you know what you have before you price it.
Above all else, be courteous, timely, on topic, and professionally reassuring. Make sure you are available to answer questions about your sale items promptly, in any form of communication you chose. You may even want to create an email address, just for this purpose. However one feels comfortable communicating is most important for all involved. Once you find communication methods that best fit your schedule and needs, stick with them for maximum benefit.
Note: Obtain legal advice from a licensed attorney first, before you do anything related to one's estate sale. This article does not offer legal advice about anything.
Read more from https://www.articleelf.com
Reference
How Estate Sales Work | HowStuffWorks com
This article has been viewed 3,810 times.
Rate article
This article has a 3 rating with 70 votes.
Article comments
There are no posted comments.