7 Niches for eBay That Make A Profit
Business → Auctions / Classifieds
Author

Glen Anderson

Published

July 3, 2011

Word count

855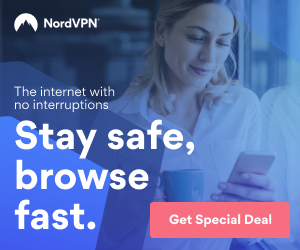 Are you curious about what popular categories are relentlessly profitable on eBay? To show what is consistently selling summer, winter, spring & fall year to year, I've put together this list for you.
Clothing and Accessories
As a category, clothing is exciting to delve into as it involves many micro niches, including plus sized lingerie , event specific footwear, maternity clothing for plus sizes. Since clothing will always be in demand and has a shipping advantage, being light and no concerns about being fragile, it makes an easy sale (unless the planet goes to hell and heats up beyond belief).
Selling tip: It is important to be very detailed about the article of clothing you are selling when listing online for sale. Get specific about sizing, colors, material, designer (if one) or brand. Sizing can be very important in how a garment will fit, as source of uncertainty for most buyers - giving all the details possible can really ease any uncertainty that a buyer may have. Easy a buyers concern is what you really need to do, to make that sale.
Collectibles
By far and away the best and most common place to sell collectibles is eBay. Items like watches, coins, stamps, old jewelry, war memorabilia, trading cards, old posters and signs plus a whole lot more are great selling collectibles.
Sourcing Tip: To find items with a great arbitrage (buy low, sell high), go to estate auctions, garage sales and flea markets.
Electronics
Offering very profitable margins, especially with iPods and smart phones, makes electronics also one of the most competitive genres. You should think and plan big to make splash in your profits when entering into this market, selling in quantity from bulk buys is best, when possible. To enhance your sales include accessories for the electronics that you're selling. Such items as headphones, skins, carry cases etc will help. Particularly if you include some of these items as a package.
CDs and DVDs
One Million plus DVD's and CD's each and every month are sold on eBay. Unfortunately that number comes at about 50 percent of the listings made each month leaving another one million "on the shelf" each month. As I'm sure you've figure out, this is a very competitive niche. If you want to be successful in this market you really need to dig down into the micro niches. Ideas for some micro niches would be TV soundtracks, languages, classic film soundtracks, story books. Once again the more rare and outside the box, the better.
Gaming Systems
A great deal of enthusiasts buy and sell used games and systems on eBay. Typically gamers have a short interest in their gaming systems. They buy the newest system, play it endlessly for a month or two, sell it on eBay and then repeat the whole process again. This creates not only a never ending supply of buyers, but is also a great source of repeat customers. So, be sure to treat them well as it cost less to keep clients and costs more getting new clients.
Healthy and Beauty
The market of Health and Beauty has many niches: weight loss , anti-aging products, vitamins, makeup (with even more specific products, just look at any beauty section of a retail store) perfume, microdermabrasion kits, and much more!
Like any other category, if you have experience or enjoy the product you are selling it will make it easier and more enjoyable for you. Lets say that you suffer from halitosis, you then have experience with products that help and those that don't. You can then relay your own experience as testimonial (your own experience is a great thing for your "About Me" page on your site or eBay).
Beware: There are a lot of suppliers from China offering brand name products cheaply. Brand names sell very well, but with these suppliers they are often fakes or knock offs. eBay is very strict about and with anyone selling these products.
Baby, Baby, Baby
Everything and anything baby is a huge seller on eBay. From clothing to strollers, bedding, toys and feeding products. As people will continue to have babies this market will always have a demand for products. With the growth rate of babies and their learning curve, there is a constant need for things baby and toddler. So, it is no wonder that many parents, grandparents and other family and friends are turning to the internet looking for savings!
Hot Tip: You can find real good sources for baby clothing from used to sample sources. Babies are very messy and need a constant supply of fresh clothing through out a day. Not that I think I need to mention it, but this is another great opportunity for repeat business with family members of your previous clients.
Remember as in any money making venture these markets are profitable as long as they are carried out well! Because of competition you must make every effort to stand above the crowd of competitors. Use unique keywords and descriptions of any item you're selling, and never forget that customer service is priority one!
This article has been viewed 5,931 times.
Rate article
This article has a 3 rating with 3 votes.
Article comments
There are no posted comments.