The Basics of Estate Auctions
Business → Auctions / Classifieds
Author

Harry Bilinings

Published

March 16, 2012

Word count

458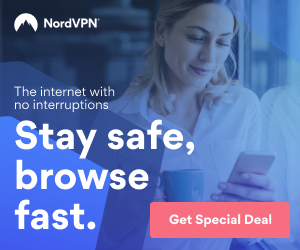 Estate Auctions are an efficient way to sell a complete household inventory down to the last knife, spoon and fork......
Estate Auction companies generally work under two types of sales methods.
The first method is the complete buyout of an estate. This means the auction company will come in and access all the items in your estate and give you one price for all your goods. They will itemize everything and determine a fair purchase price. Of course, the auction company will provide an assessment based on being able to profit from the purchase of your estate. They will generally offer you a percentage of the fair market value and they will auction items on an individual basis or as a complete lot to buyers. For estate sellers, this method is the least profitable for you. It's a fairly quick process, the moving trucks come in, take everything out and you receive a check. You'll pay for the privilege of selling everything as a lot to an estate auction company because they will bear the risk of selling your goods. If time is a critical factor in liquidating an estate, then this method will work for you.
The second method for estate auctions is the traditional method. Your estate is assessed and categorized item by item. The auction is advertised through normal marketing channels. Normally, the estate auction is held on your property. Your goods would be auctioned off, with a percentage of the proceeds going to the auction house. Your whole consignment would be auctioned in a matter of hours. This method takes a little longer to complete.
Even with the current economic times, people are still in the market for purchasing estates. You still will be able to find a buyer, but buyers might not be as generous with their bids as they were before the economic downturn. People still have money to spend but they're holding onto it bit tighter than before. Needless to say, both methods can be advantageous for the quick sale of your estate.
Additionally, as a matter of common sense, before taking your estate to auction, get a second opinion. Research all auction companies with the Better Business Bureau. Check their qualifications and ratings. Lastly don't ever forget to get any special pieces that you might have appraised individually. Remember, knowledge is the key to any successful business transaction. If you have the correct valuation information concerning a specific item, your auction experience will be that much successful.
We at Digital Auction have a comprehensive list of estate auction companies for your perusal. They have weathered the economic downturn and have been in business for a number of years. They can handle your estate auction needs - whatever they may be.
Harry Bilings is a staff writer for Digital Auction His passion in life is helping people to save money by writing about bargains and sharing those tips with everyone !
Article source:
https://articlebiz.com
This article has been viewed 6,141 times.
Rate article
This article has a 3 rating with 98 votes.
Article comments
There are no posted comments.