5 Types of Stairs to Suit Your Dream House
Business → Auctions / Classifieds
Author

Miller Jones

Published

August 2, 2019

Word count

517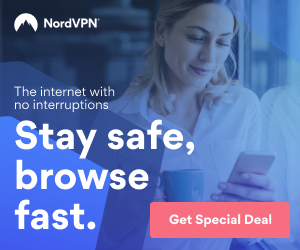 The construction of your home plays a crucial role in determining stair design. In turn, your staircase will likely be one of the key determining factors in setting the tone for the overall design of the house.
There are numerous options for staircase designs, including straight stairs, spiral stairs, curved stairs, as well as floating stairs. In addition to so many existing designs to choose from, you can also opt for custom-built stairs. This way, you could create the perfect design to turn your dream house into reality.
To help you choose the best type of stairs for your home, we have compiled some information below about basic staircase designs.
Straight Stairs
Straight stairs are considered the most common stair type and are often chosen for their simplicity. This is also one of the preferred designs for homes incorporating minimalistic style due to the stairs' linear structure. Moreover, since straight stairs involve a relatively simple design, they take less time to build compared to other staircases.
Curved Stairs
Curved stairs are another popular design, and are often chosen due to their elegance and sophisticated flair. However, due to their shape, they tend to be more expensive, since building them involves more time and labour compared to straight stairs.
Spiral Stairs
Spiral stairs are often installed in commercial and government buildings. This stair design is considered practical, since it occupies little space and only requires a centre pole for support. Moreover, spiral stairs are also one of the easiest stair designs to build. However, this design would not be suitable for individuals with mobility problems or the elderly, since it can be difficult to navigate.
Floating Stairs
A Floating stair design is both unique and eye-catching and can bring a modern and futuristic feeling to the style of your home. The illusion that the stairs are suspended in the air is creative, with many homeowners incorporating this design into their homes to create a spacious feel.
Iron Balusters
Iron balusters stairs are durable and are often chosen for their strength. This design provides both practicality and durability and can be used to complement wood. Another reason for choosing iron balusters reasons is due to their flexibility, which can be formed into different shapes to make the staircase design more appealing.
Choosing Customised Stairs
There are many designs to choose from when considering of the type of staircase you would like to install in your home. In addition to choosing from the previously described designs, you can also opt for custom-built stairs to create a unique design perfectly suited to your needs. At Custom Spaces, our team of experts can help you to transform your creative vision into reality. We have been in business for over 13 years, providing our customers with unique staircase design solutions, and will work with you to choose the most suitable material, design and finish for your stair project.If you would like to install one or more of these staircase designs in your home, get in touch with us today by visiting our official website at http://customspaces.com.au for enquiries and quotes.
Millie Jones is a web content writer who not only has interest for reading but for interior design, as well. In her free time, she enjoys reading novels and magazines about home improvements. She is now using this interest for home and interior decoration and her skill in writing to write for Custom Spaces. - https://www.customspaces.com.au/
Article source:
https://articlebiz.com
This article has been viewed 1,215 times.
Rate article
This article has a 4 rating with 1 vote.
Article comments
There are no posted comments.