Ten Questions to Ask a Listing Agent
Business → Auctions / Classifieds
Author

Cristina Dougherty

Published

November 13, 2019

Word count

1,060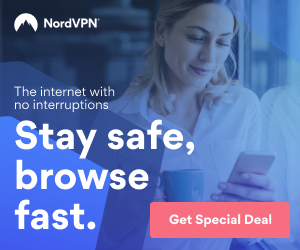 Selling your home can be a very stressful experience: What should we do to help it sell faster? What should we price it at? When is the best time to list it? These are all VERY critical questions, which is why it is crucial to select a listing agent who knows the market, knows the process, and gets to know you. Choosing the right agent can take almost all the stress out of selling your home. So when you are interviewing agents, here are some questions you can't afford not to ask:
Do you work as a full-time Realtor?
I believe that only a full-time Realtor has the motivation and time to fully know the market in which they are selling, the network within the industry to know who to use for any issue or situation, and the resources to fully market your home and get it sold quickly and for the listing price.Timing can be a huge part of the equation in real estate, and working with someone who is not available at all times could cost you a sale.
How many buyers and sellers are you currently working with? In the past month? In the past year?
This question gives insight into how successful they are, but more importantly, how much experience they have selling homes. If the majority of their clients are buyers, or they don't have many clients, they may not have the marketing strategy in place to successfully market your home, or the experience to know how to address challenges that often pop up during the process. On the flip side, if they have too many clients, you may not get the individualized attention and information you deserve. A really good agent makes you feel like you are the only client they have (while not actually being their only client).
In what ways will you encourage other Realtors to show and sell my home?
A good agent has a wide network of professionals in the Real Estate industry they reach out to any time they have a house on the market. Other agents inside their office are a given, but they should also be reaching out to agents they have worked with in the past (and the agents in their offices) with emails, phone calls, and/or post cards.
What can you tell me about the real estate market in this area?
Any agent you speak with should be able to tell you confidently what is going on in the market where you live. They should have an idea of how quickly properties are selling, if it's a buyers or sellers' market, and what they think will happen over the next few months. Their answer should be more than opinion, it should be based on facts they reference to back up what they believe they are seeing.
What price to you recommend for my home, and what is it based upon?
Any agent worth their commission should do a full analysis of comparable homes in your area to see what the recent sold prices and current listing prices are. They should talk to you about any updates and renovations you have done, and offer suggestions of for projects they believe should be completed before listing. Pricing your home is the most critical part of the process and it needs to be carefully considered by someone who knows the area and market.
What is your list to sales ratio?
Any agent can list a property, what you want is an agent that can get it sold. You want to get a sense of how many times properties they have listed are pulled from the market because no buyer was found. This is especially important in slow or shifting markets, as an exceptional agent can work effectively even in slow times.
What kind of marketing do you do? May I see some samples?
The answer to this question should be a detailed explanation of their overall marketing strategy. There are so many tools for Realtors to use in regards to marketing a home so this question should take a while to answer. At a bare minimum, they should talk about professional photography, color brochures, and social media. They should have plenty of samples of the brochures they have done for other houses, and can show you post cards or flyers they have mailed, Facebook or Instagram posts boosting properties, and maybe even some Facebook live videos they have done from open houses. Again, there are so many ways to market a home that a good agent should be able to provide a long list of ways they will market yours.
Do you have a system to follow-up with other agents and brokers so that we get valuable feedback after every showing?
This is an absolute must! You need to know what people are saying about your home. It can affect marketing strategy, pricing changes, and possibly even additional work on the house. Agents should request that other agents leave their cards at the house, and have everyone sign in at open houses. There should be a phone call or email follow-up as soon as possible post showing. There are online tools that agents can utilize as well to get feedback, and should talk with you every few days as to what they are hearing.
How often, and in what ways will I be kept informed?
With an active listing, I think a phone call, email, or text every two to three days is the minimum. You also need to set your expectations with the agent you hire so they know what your preferences are.
Do you have any references that I may call?
Agents should always have a list of past clients that are excited to share their experiences with new clients. I would also recommend looking at sites like Zillow and Realtor.com for testimonials that clients have written on behalf of the agent with whom you are speaking.
Choosing an agent to sell your home is as important as choosing a doctor. You need someone who will listen to your needs, knows what they are doing, and has the resources in place to get the job done quickly and as easily as possible! Take your time in making the decision and definitely make sure they can answer all of these questions!
Cristina has been working with home buyers and sellers focusing on the sprawling suburban area known as Northern Virginia. Clients have given testimony that Cristina is "dedicated", "passionate", "responsible", "authentic" and "inspiring".
Follow her blog at www.GetKeyedUp.com/blog
Article source:
https://articlebiz.com
This article has been viewed 1,116 times.
Article comments
There are no posted comments.