Become One of eBay's Most Illustrious Powersellers!
Business → Auctions / Classifieds
Author

Paul Gallion

Published

July 9, 2011

Word count

766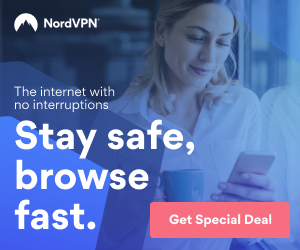 eBay powerseller is an official title awarded by eBay sellers to achieve certain sales performance and have a high level of total feedback. To be named, you must have at least 98% of the positive value by other eBay users.
A direct example an of eBay powerseller is Ted Corriher, home, garden and agricultural equipment dealer in North Carolina. When starting a few years ago, he did not know much about computers, the Internet or even have a private email.
At that time, all his friends would buy on eBay, and he did not want to be abandoned. One of his employees researched eBay and found out how his team could sell on eBay. Now, a few short years later, he has sold about $ 200,000 in equipment on eBay every month. His business of selling tractors has increased from $ 5,000,000 to 20,000,000 dollars, according to annual sales.
Since joining to become part of the 147 million registered users on eBay, Corriher says that it is a rewarding and enlightening experience for him being a eBay powerseller. It also helps in the recovery of the business from his grandfather. Many business expansions are also well under way.
For those of you needing inspiration to become a eBay powerseller, Corriher says that it is possible for the home seller to achieve eBay powerseller status in a short period of a few years as Corriher did.
Therefore, when you aim for eBay powerseller recognition, begin by directing your focus of becoming a better eBay seller first. Here are ten tips that can help you do just that.
Remember when you get this far, you will have the basics of eBay. However, there are some small but significant things left that you should consider trying.
Some tips may go against the advice given to eBay sellers. Some are a little risky and some are rare. However, there is no harm in trying. And you can rule out things you do not agree with and apply use only those that seem a fit for you.
Expand record keeping - By taking more time up front, tracking testing, shipping and receiving shipments, and other working documents are faster in the long term.

Ship before payment - this may sound a bit risky, but it means that buyers receive their products faster than the usual process of waiting for their payment to clear. The occasional loss to give such quick service is worth your returning Buyers who will remember your high level of customer satisfaction.

Post every day - if you've begun to switch to high-volume items, posting every day can help satisfy your customers. By posting your products every day, your customers get them fast enough and, therefore will be very happy indeed. If you have items small enough to put in the mail, you may consider doing so.

Promoting a culture of the auction. Entertain bidders by encouraging them to make bids on the product and not just buy quickly. However, they need to understand it is the only stock that will be available. Give them more confidence by calling them "winners of the winning bid."

List any defect the item may have. Provide a good explanation, honest and detailed information about your item within the list of search results. In this way, it generates credibility and consumers have to trust you. Best when people trust the seller.

Tell them where the item came from. This should also be part of the detailed description that you need to prepare. Tell all the fun details, about how you went about acquiring the item. Giving this piece of information gives your auction character and, once again, to build trust.

Strange ways of receiving payment. Be flexible in any form of payment the buyer would suggest.

Do not be afraid to sell low. With elements of liberation from time to time at a very low price for a good buyer, chances are you will probably still break even. But, you have secured a buyer who will return again and again.

Give free shipping for certain orders or orders over a certain value. Sometimes people buy some items that they do not need, just for free shipping. Try it, this is a tactic Amazon.com uses all the time.

Shipping worldwide. Being nice to international clients can expand your market share. Take time to investigate prices. Imagine what your business will do after making deliveries all over the world.
Try using some tools available on eBay. If you're just more open-minded and see the long-term effects of some of these tips, then soon, you could be the next eBay powerseller.
This article has been viewed 5,722 times.
Article comments
There are no posted comments.