How to do your nails at home
Social Issues → Women's Issues
Author

Harvey Mcewan

Published

December 17, 2012

Word count

484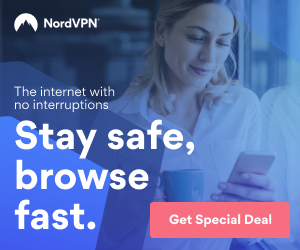 Getting your nails done is a weekly routine for some women and a rare treat for others. But as the recession continues to bite in the UK, more and more women are turning to home manicure kits and DIY nail art in an effort to cut bills without compromising their beauty regime.
Doing your own nails might sound daunting but by following a few simple steps, it's possible to get professional results at a fraction of the cost.
Do-it-yourself manicures
One of the most popular nail treatments is a manicure. Manicures are a great way to take care of your nails, and they can be as simple or elaborate as you want. To treat your nails to a simple manicure at home, start by taking off all traces nail polish with a piece of cotton wool soaked in a gentle removal fluid. Then, immerse your hands in a sink full of warm water for around five minutes: this helps to clean your nails and make them more pliable. To give your hands a thorough clean, rub them with some abrasive body scrub to get rid of dead skin cells and promote smoothness. Wash and dab dry with a towel.
Next, take a nail buffer and go over the top of your nails to create an even surface. If you have cuticle oil, rub this into your nails and use a stick to push your cuticles back – not all women like to do this step, but it does create a cleaner end-result. Then, take your nail file and begin filing your nails to create a natural rounded shape. Remember to only file in one direction and round off any sharp tips.
When your nails are filed to your satisfaction, apply a layer of base coat to each nail. Base coat protects your nails so they are not discoloured by your polish. For a natural finish, simply apply a pearl or light blush coloured polish and let dry. Your manicure is complete at this stage – however, for a French manicure, you can paint your tips white. Or if you're getting ready for a night-out, forget the natural colours completely and opt for a classic red or a more contemporary shade like maroon.
Nail art at home
With the right tools and professional nail products, it's relatively simple to do your own nail art at home. For delicate patterns, invest in a nail art pen in gold or silver. This is perfect for painting the tips of your nails a different colour, or for drawing on small flowers. Glitter nails are also easy to do at home – simply buy some glitter nail polish or mix some glitter with clear nail polish and paint on over a layer of base coat. For an extra shiny and long-lasting dimension, add a new layer of top coat every day and your nails will be glittering for weeks.
Harvey McEwan writes to offer information on a variety of areas, from graduate career opportunities to professional nail products. View Harvey's other articles to find out more.
Article source:
https://articlebiz.com
This article has been viewed 3,097 times.
Article comments
There are no posted comments.