How Cargo Vans Can Uplift Your Business
Author

John Fiore

Published

August 16, 2015

Word count

837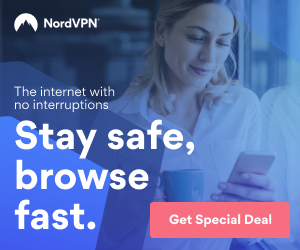 Do you want to start a transportation business? Want to give your company a convenient and brisk fleet? There are numerous transportation companies that are renting, leasing and buying a cargo vans. A big cargo van have cover an area that range in size from 13 to 23 feet in length, and sit on an attached frame, unlike a tractor-trailer, which has two parts. Cargo vans carry goods and service instead of people, and work well to carry a small or big loads even with the time sensitive deliveries. If you are using a rental cargo vans, you can set up the shipping contract in advance, try to rent the van on the day of the scheduled pickup and delivery, and transport the goods from one place to another.
The first think that the potential customer will want to look at is size. Is the van is large enough to hold what will be it carrying? Before buying used cargo van take a look at the cargo space. Look at the condition of the interior determine whether the van will be able to serve the necessary purpose. It is also important to compare the van to other use cargo vans that are currently for sale. Compare to those man of the same make, model, year or mileage. Without seeing what else is available, it is impossible to tell if the van is fairly priced.
How to choose right Cargo Van
Before purchasing a cargo van, always ask about its history or maintenance records. Buyers will need to know how often the van has been serviced and if certain parts need to be replaced soon. To be a savvy buyer, it is crucial to know as much as about a used van as possible because seller will not always volunteer this information, you have to ask about it. It is better to focus some vital point before crack any deal.
Van Class- there are two main categories of cargo vans- compact and full size. Full size van are segmented into three segments 1/2 ton, 3/4 ton or 1 ton. While these term are little to do any more with actual payload capacity, they are still used in industries.
Cargo Volume-first make a plan in your mind? How much space you required? Cargo volume measured in cubic feet provides a specific number to measure, it is better to do comparison with others cargo van before making any deal.
Load Length- most manufactures offer two length/ wheel base option- regular and extended. So it is totally up to you to choose to choose which is more preferable to you.
Load Height- cargo van offers two type of roof- standard and raised. The raised model provides 6-feet, 4-inches of floor to roof clearance, allowing most crew member to stand upright, while accessing the cargo area.
These vans are used to transport goods and products from one location to another, due to this they suffer lots of wear and tear than any other vehicle; that is why buyer must be careful while purchasing any cargo van for their business fleet.
Pick Up the Right Company
If you need a cargo van, you are probably better off renting from an outfit that rents cargo vans, box trucks or moving trucks on a regular basis and the prices will likely be less expensive. If the rental company is good, it will give all the relevant detail about your van has been serviced, if the certain parts need to be replaced soon and if the van has been any accident. Rental company provides all the details.
Compare the Prices
Calling around different cargo vans rental companies and asking for estimate price would not provide the true idea of the final cost. Make sure you understand everything that is included in the price and prepare some questions in your mind before you buy or rent any cargo van. What kind of insurance is included in the rental? Will your cargo require any special equipment and if so, how much extra it is? Always compare similar prices and estimates to ensure your deal is worth it.
Check the Vehicle Carefully
Regardless of van you are renting, before you sign a rental agreement, it is better to check the vehicle for inside and out for damage. You may also want to pull a vehicle inspection reports, this will help to see any navigate point, such as accident that may have occurred on the vehicle during the time that it was with its previous owner. Try to inspect the vehicle thoroughly before making any deal.
Before you signed any agreement for cargo van, there is something you should know. You can save handful amount for money, if your purchased a used cargo van for your fleet instead of buying them. You can also see that there are several benefit to purchasing a used cargo, but only if you researched it out thoroughly. Cargo vans are very crucial for business growth, it is now becoming a vital part of your organisation to uplift your company.
This article has been viewed 4,437 times.
Article comments
There are no posted comments.