Increased Fatality Rates Due to Commercial Truck Rollover Accidents
Author

Aaron Crane

Published

June 9, 2016

Word count

780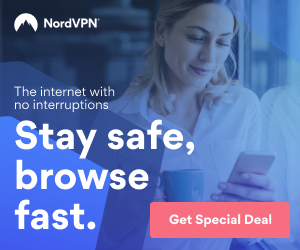 Rollover car accidents are the most deadly of all types of auto wrecks. A recent article in the Accident Reconstruction Journal reported that one third of all car accident fatalities in America are attributed to rollover crashes. About 50 percent of rollovers in SUVs and passenger trucks involve fatalities. Commercial trucks that rollover during an accident result in fatalities in an overwhelming 60 percent of cases. When a commercial vehicle causes an accident, it is important that victims seek legal assistance from an experienced Arizona personal injury law firm.
--- Electronic Stability Control for Prevention of Commercial Truck Rollover Accidents ---
The National Highway Traffic Safety Administration is working diligently to curb deadly accidents among buses and commercial trucks, the most top-heavy of vehicles. Safety standards proposed for federal law by the NHTSA include electronic stability control mechanisms for large commercial vehicles. Similar regulations were already enacted for passenger vehicles like SUVs and pickups. That law went into effect in 2012. It is the firm belief of the NHTSA that the law is already positively affecting the number of accidents resulting in rollovers and rollover fatalities.
The NHTSA also estimates that up to 56 percent of large commercial vehicle rollovers could be prevented through electronic stability control. The organization believes that it would also reduce loss-of-control accidents of these vehicles by 14 percent. Up to 2329 crashes each year could be prevented with 858 fewer injuries and 60 fewer fatalities for every 12 months.
Electronic stability control systems monitor vehicle movement and steering. If ESC senses a problem in stability, the system can help the driver keep the vehicle under control by braking or self-correcting the car's steering.
If a law is enacted for electronic stability control on commercial vehicles, the production rule would apply to automakers two to four years after adoption. Many vehicles already have this technology in place and would not need to be changed to meet the law's requirements. The NHTSA rules would take effect two or four years after they are adopted, depending on the type of vehicle. The technology is already available and used in various vehicles on the road today.
--- Causes of Rollover Crashes of Commercial Trucks ---
Clearly, design of commercial trucks is a factor in rollover accidents. The high center of gravity of high-profile vehicles such as these cause overturning during maneuvers on sharp turns, curves, on ramps and off ramps. This is because the vehicle is maneuvered but inertia keeps the load going its original direction, the direction of the truck before its last maneuver. The vehicle then rolls, often exacerbated through driver errors such as misjudgments in speed, load height and heaviness, failure to secure the load, or simple driver distraction.
Truck drivers often drive while drowsy. Another contributing factor of commercial truck rollover accidents is that of errors made by the driver when controlling the vehicle. Steering, acceleration and braking are common driver errors.
One cause of truck rollovers that many people are unaware of is lack of visual search. This means that the driver is not adequately aware of surroundings, other vehicles and obstacles in the roadway. Most of these accidents occur in traffic. Regardless of root cause, most rollover accidents of commercial trucks come down to how the driver was operating the vehicle.
--- Prevention of Commercial Truck Rollover Accidents ---
To prevent rollovers of commercial trucks, experts are studying the specific causes of these crashes. Some changes to the vehicles can be made, like that of electronic stability control. Roadways can also be changed by design to prevent rollover accidents. An example of this is through inclusion of signs at freeway exits that require trucks to reduce speed limit. Another example is for devices in vehicles to make drivers aware of dangerous conditions for load-bearing vehicles. But these are expensive changes that would take years upon years to gain real benefit from, in reduction of truck rollovers.
Prevention through driver training programs is a clearer route to reduction of these deadly accidents. Because this training is not presently a requirement, even commercial driver training programs that have entire chapters of text on the subject rarely delve into prevention to an adequate degree.
According to Aaron Crane of Cantor Crane, "The truth is that most of these commercial truck rollover accidents are proven to be the fault of the driver. Through personal injury cases from these accidents, drivers' trucking companies are forced to pay large sums of money to those injured. Through the 'pain' in these settlements for the trucking companies, it is hoped that they will start exercising stricter controls of prevention and training for their drivers."
Simply through prevention programs, these trucking companies could save themselves large sums of money.
This article has been viewed 4,395 times.
Rate article
This article has a 4 rating with 1 vote.
Article comments
There are no posted comments.