Self-Driven Vehicles Testing Guidelines Tightened
Author

Daniel Murrell

Published

September 29, 2018

Word count

515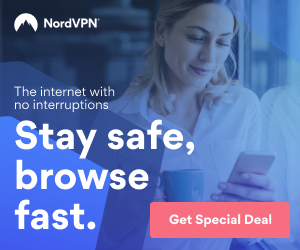 The different advancements in technology have not spared the auto world. We have witnessed several inventions that have made driving more safe and convenient. Vehicles are being fitted with ultra-modern devices that alert drivers when they sense an object or any form of collisions. Other devices can also help fleet managers track vehicles and also monitor driving habits. EyeRide has some of these devices that aid in fleet management and improve road safety.
We have also witnessed the introduction of self-driven vehicles that do not need any human assistance or operation. Commonly referred to as autonomous cars, they are fitted with maps and sensors which aid their movement through the different roads. They can sense all forms of objects within their surroundings and stop to reduce the chances of a collision. This kind of feature will help increase road safety. It will also reduce the chances of getting stuck in traffic because they can monitor the situation on different roads and direct one to alternative routes.
Self-driven vehicles do not use your regular fuel with most of them being electrically powered. This helps reduce the pollution of the environment. These cars have been tested and put into operation in a few countries. They will dominate our roads in a few years' time. One place where autonomous vehicles are being tested is the state of Pennsylvania in the United States. The transportation department in that area has put up strict guidelines that autonomous vehicle testers should follow. The new rules are meant to improve road safety within that state. They include:
Use of a Second Engineer
The Pennsylvania transport department wants every autonomous car tester to have a second person or engineer in the vehicle when doing their test. They insist that every tester should follow this especially if they are driving at speeds of more than 40 km/h. Companies are permitted to conduct their tests with a single driver only if he or she has top-level experience.
Notice of Testing
Companies are also required to achieve a notice of testing which gives out clear information about them, the vehicle they want to test, location for testing, and the details of the driver. This is another rule introduced by the transport authorities in Pennsylvania that autonomous car testers should follow.
Safety Plan
Self-driven vehicle testers are also required to give out their safety plan to the Pennsylvania transport authorities. They should submit the different measures they have in place to ensure the safety of the driver and other people within that area. In addition, they should also present information like the number of miles or kilometers covered and job opportunities that may arise as a result of their testing activities.
The new guidelines that were put into effect on August 1st, 2018 were meant to improve the level of safety within that state. Testing self-driven cars in the real world can expose a lot of people to a number of dangers. There have been reports of people who got knocked and injured by these cars during their testing stage. The revised guidelines will help prevent all this.
This article has been viewed 1,616 times.
Article comments
There are no posted comments.