Train Air Horns Sound
Author

Sal Falco

Published

May 6, 2016

Word count

469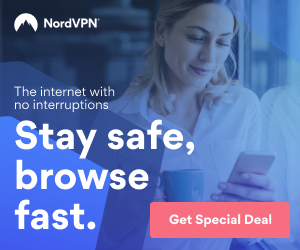 Since I was a young boy, I recall loving the whistles of the train that used to run on the tracks near my house.
Even Paul Simon sings, "Everyone loves the sound of a train in the distance." Now that I am an adult, well maybe not according to my wife, I find that I still love that sound but I want it louder.
So, what used to be an infatuation of die cast trucks and cars as a kid, I now relate to my pick up truck. There's nothing I love more than finding a new accessory or neat new thing that will beef up my F-150 and give it the custom look that I feel reflects my personality. Aftermarket parts and accessories give the owner a great opportunity to dress up their truck or SUV in style, or to add on brighter LED lights for safety and to get noticed. Pickup truck buying today, gives you expensive sticker prices, and not many factory options for the bells and whistles you envy when you see other truck owners drive down the road with them. You can get some things added, but now the price is really up there and totally escalated. I'm the kind of guy who likes to add a few things over time with easy installation items. As the truck add-on junkie I had become, I was constantly looking for the newest flashiest and most useful add on. I came across an online video clip of a train sound, that was actually a kit to replace my existing truck horn. There I was in the past recalling that nostalgic sound I had heard countless times. But here I am in the future now and looking for things for my truck. The more I played that video, the more I wanted the past right there in my future. Those gleaming chrome trumpets, to me, gave me the thrill my wife gets looking at diamonds in the jewelry store. Not to mention, a whole lot cheaper too! Hell yeah! I want that air horn kit.
The sound was incredible. Just knowing I could have that on my truck and hear it anytime I chose to made my day.I ordered a kit and I swear, I was like my wife anxiously waiting for the UPS man to deliver the goods I ordered. The day my kit arrived, I had to install it right away. Dinner? No thanks, I was a man on a mission.
I ordered a quad chrome trumpet 150 PSI Kit, followed the easy installation directions, and man, I was in heaven the first time I blasted that baby, and every time since! It just goes to prove that boys and their toys never really disappear, they just age like fine wine. And what's wrong with that?
Trucks and cars have been my passion since I was very little. My mother states that my very first word was "car." I've worked in the automotive industry for decades in one capacity or another. After market add-on items let me have fun with my life's passion. If you have an idea of your own for a cool add on, I'd love to hear from you.Come on over to www.truckworldaccessories.com and have some fun browsing for ideas to customize your own vehicle.
Article source:
https://articlebiz.com
This article has been viewed 3,663 times.
Article comments
There are no posted comments.