The Truck Drivers of the Future - Millennials
Author

Alice Derrick

Published

June 12, 2019

Word count

516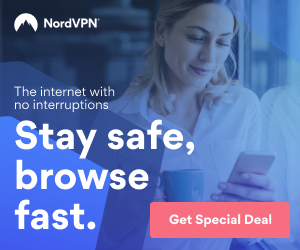 Everyone in the trucking industry knows that the demand for drivers is on the constant rise. A 2017 report by the American Trucking Association revealed that the industry wants to hire almost an additional 900,000 more drivers to meet rising demand. Statistics show that a large percentage of current truck drivers are over 50 years old or more. The matter is that older, more qualified truck drivers are retiring without adequate replacements.
Here are the 3 best ways to hire millennial drivers:
Use of social media to reach out to millennials
Many fleets depend heavily on printed magazines as a way to recruit new drivers and spread the news about the industry. While this is very effective for older and more experienced drivers, if fleet managers want to demand to young new prospects they will have to reach out to them where they are; social media. 3.48 billion people currently use social media. Around half of the US social media users are between the ages of 18 to 34. So make sure your fleet company gets active on social media to make connections and hire millennials through your social media networks.
Provide free CDL training for proposed drivers
Many skilled and qualified young men and women may be turned off from truck driving simply because of the large training fees required to receive their Commercial Drivers License. Charge for learning truck driving can cost up to $8000. For those who are just entering the work world and looking for their first job, this may be a big preemption. Fleet companies can help increase their chances of recruiting new young employees by providing free CDL training to worthy truck driving candidates.
Understanding the generation gap
While truckers of the past may have been fine with living in beat up cabins and eating fast food on the go, today's younger generations are more focused on an overall physical and mental well-being than past generations.Millennials accept to eat less junk food and more fresh, less processed food with fewer artificial ingredients. Installing mini ergonomic kitchens in trailers may provide a way for drivers to cook their own healthy food. Another thing that is essential to millennials is owning a pet. In an article published by Pet Product News, they noted that Packaged Facts, a division of MarketResearch.com, claims, "Millennials now account for 31 percent of all pet owners, boasting 43 million pet holders in the 18- to 34-year-old age group." Truck companies should ensure that their workers have space to bring their fury friends along with them, thereby making the job more demanding to millennials.
Recruiting potential millennial truck drivers would significantly help the driver crisis that the country is facing. Trucking companies should get active on social media to reach out to millennials and promote their job openings. Providing free CDL training is a great motivation to encourage youth just entering the work world to join your fleet. Also understanding what means most to millennials and making necessary changes and renovations to driver cabins will satisfy the interest of millennials in the trucking industry and help increase the number of truck drivers in the business.
This article has been viewed 1,511 times.
Article comments
There are no posted comments.