How to reduce Driver Detention?
Author

Alice Derrick

Published

June 11, 2019

Word count

522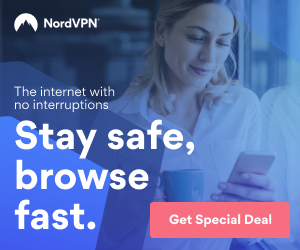 Driver detention refers to extra time a driver has to spend while goods are being loaded or unloaded, over the allowed 2-hour limit. The delay could guide to several problems such as:
Running out of legal 14-hour driving limit, affecting the delivery time.

Driver can be pressurized to speed up to make up for lost time, leading to magnified chances of accidents and other safety challenges.

Any subsequent appointment for loading or unloading of goods will be delayed, and can result in loss of work.
Driver detention is a large problem in the trucking and fleet management industry, and it requires coordinated efforts from everyone involved. Here are a few tips to help minimize driver detention:
Communicate: It is always better to be in contact with the shippers and receivers, and inform them of the scheduled appointment and prescribed time. Also sending timely alerts of the trucks position will help them to keep everything for the truck's approach.

Planning: If a truck has to pick up goods from two or more different locations, make sure that the appointments are scheduled to allow for any unforeseen delays.

Appropriate labor and tools: Using additional labor and forklifts can eliminate the chances of delay. Moreover the expenses for extra labor will always be less than the operational losses causing due to detention.

Accountability: Most of the delay happens at loading and unloading point. If the shippers and receivers are made answerable for the delay, and are required to pay for the same, detention time will drastically reduce. Make them aware that if there is a delay in shipping, there will be a delay in delivery and will also have a negative impact on their business.

Compensation: Having a proper detention compensation plan will decrease the chances of rash driving or speeding, and ensure the safety of the driver, assets, as well as the truck.
There is no technology available yet that can help eliminate or minimize driver detention. However, by using fleet management applications and ELD, safety of the driver and assets can be enhanced. Modern day trucks are equipped with GPS tracking, and in more immediate times, with ELD devices that are useful in tracking the movement of the truck, in case it is hijacked. There are also access control devices like access cards, key fobs or keypads, definitely designed to cater to the trucking industry. These devices ensure that once the cargo is locked in the trailer, it cannot be accessed by anyone without the card, key, or the password. Having such technology protecting the cargo allows the truck driver to do his job peacefully, without worrying about thieves.
Mobile Asset management solution using GPS tracking device is efficiently manage your fleet and to monitor driver activities in real time to prevent any vehicle misuse. Matrack Incorporation has a user-friendly fleet management platform that gives vision into any HOS violations. With this information in hand, a close eye can be kept on driver to spot any safety offense like excessive acceleration or hard braking. Based on the data from the platform, a better safety program for training the drivers can be generated.
This article has been viewed 1,480 times.
Rate article
This article has a 4 rating with 7 votes.
Article comments
There are no posted comments.