5 Reasons to Begin a Career as a Truck Driver
Author

Scott Cohen

Published

April 20, 2017

Word count

518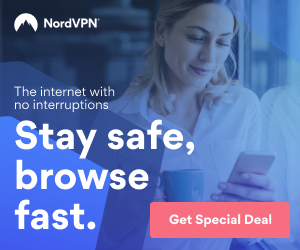 Have you recently finished high school and are debating your future career prospects with no luck?
If continuing your education in college or university isn't your thing, there are still many viable career paths that can lead to financial success in the future. One of these career paths is truck driving, which is a highly in-demand job in an industry that isn't going to disappear anytime soon.
Here are 5 reasons that pursuing a career in the transport industry as a truck drive is worth considering.
#1 Salary
Let's be honest: money is often the greatest motivator for our choice of career path, especially with the unpredictability of today's economy.
If having a great starting salary is something that interests you, you're in luck!
Starting truck drivers can make upwards of $40,000 to $50,000 in their first year. This is well beyond the entry-level salaries offered to most college graduates.
As you gain more experience, you can expect your income to grow substantially as well. Truck transport can certainly be a very lucrative endeavor when pursued full-time.
#2 Dependability
People and companies need things delivered to them. For this reason, truck driving tends to remain in high demand regardless of the state of the economy.
If stable employment is something you value, you'll be happy to learn that truck drivers have some of the best job security in any industry. Additionally, demand for truckers tends to be higher than supply which means you won't have a hard time breaking into the industry if you work towards it.
#3 Great Benefits
On top of high salary and reliability, the transport industry is known to offer fantastic benefits for its employees. This often not only includes retirement options, medical and dental insurance, but also gym memberships, paid vacation and good bonuses.
Some companies offer these benefits from the start of your first day while others have a few months probationary waiting period. Either way, having great benefits at your job is something strongly worth considering.
#4 Travel
As a truck driver, never again will you have to toss and turn in an uncomfortable office chair for while getting lightheaded from staring at your computer screen for 8 or more hours a day.
Not only will you avoid the monotony of office work but you will get to visit new locations and experience beautiful scenery on a daily basis. Not only that, but you get to pick the radio station that plays all day!
If you have a sense of adventure and love road trips, truck driving is perfect for you!
#5 Fast Training
One final compelling reason to begin your career as a truck driver is the amount of time it takes to be trained. This process often takes about 8-10 weeks from the moment you start training to your first day of employment.
That surely beats doing a four-year degree and accumulating high amounts of debt at university, doesn't it?
Conclusion
If you want a career that offers a great starting salary, strong job security, benefits and the ability to travel all the time, truck driving is absolutely worth considering.
This article has been viewed 2,658 times.
Article comments
There are no posted comments.