Do You Need a Truck Rack?
Author

Ned Peters

Published

January 16, 2019

Word count

484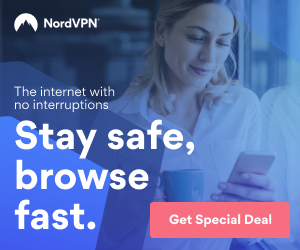 Your truck is a very reliable and useful vehicle for transporting a good number of tools, equipment, and hardware, but the inside of your truck is limited for space. Large equipment such as ladders, or hardware such as lumber won't always fit in the back of your vehicle, making a truck rack an invaluable asset for these sort of awkward to move items. When a truck rack is purchased and installed well, it becomes a utility that you wish you'd invested into a long time ago.
At first glance you would think that a truck rack only has one purpose, and that being of course, to move big objects around effectively. There are more tangible benefits to having a truck rack, some of which are outlined below.
 Rollover protection – Road accidents inevitably and unfortunately happen on a regular basis. The benefit of having a truck rack with regards to accidents on the road is that it minimizes the potential for the risk of rollovers or at least reduces the number of rollovers, it takes on a lot of the pressure should a rollover incident occur, and it can prevent the cab from buckling and caving in.


 Racks protect the truck drivers – Truck racks reduce the odds that objects can penetrate and breakthrough the back window to get into the cab area causing harm to property inside the vehicle and any people who may be in there at the time of the infraction as well. Interestingly enough, glare reduction can be an unexpected benefit of having a truck rack, depending on the type of rack chosen and the objects secured on them. Glare reduction means improved sight-lines and visibility resulting in improved passenger, vehicle, and contents safety.


 The vehicle's look can be enhanced – Truck racks have come a long way over the years in terms of their design, making the truck aesthetically more appealing. There are many truck rack options to consider to best match up with your truck's shape, size, and colour.


 Increased storage space – A well selected and well installed truck rack provides the ability to store larger and longer objects that can't be accommodated in the truck's bed. Multiple levels of racking is possible as well which provides the ability to further increase storage space. A permanently integrated truck rack allows for the safest transportation of materials so you don't need to be concerned about your stuff shifting around or even falling off.


 Cab protection – Utilizing a truck rack keeps everything safe and secure so that nothing is shuffling around to hit the sides, roof, or the back of the cab. You can transport more while keeping your cab's damage risk lower.

Truck racks provide the ability to elevate the value of your truck's transportation element, move things around safer and more secure, save time by making less trips between starting and end points, and actually improve the look of your vehicle.
This article has been viewed 1,508 times.
Article comments
There are no posted comments.