MA 1080 – Telematics wonder by Matrack
Author

Alice Derrick

Published

June 19, 2019

Word count

531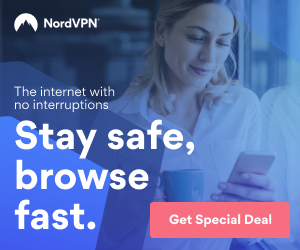 For over a decade, Matrack Incorporation has been dedicatedly designing tracking and fleet management devices to support fleet owners, managers and drivers, all over the country. They are known in the industry for sophisticated and simple user interface, our round-the-clock service, and cost-effectiveness. The devices are simple to install, and the corresponding application can be downloaded on any device of choice.
MA-1080 is one of the finest telematics devices in the industry. It is small in size, simple and can be attached to any metal surface as it is fitted with five strong magnets. The device is waterproof, and can combat all kinds of adverse and tough conditions, which makes it a popular choice for fleets. MA-1080 comes with a long battery life, is compatible with fast data connectivity, assisting in taking sudden actions in case of critical safety issues.
Once integrated with the interface, it also give alerts for preset conditions. For example, fleet managers can input location data for loading/unloading point, and when the trailer reaches these preset points, a warning is sent. This helps in assigning the process, minimizes downtime, and saves time. It also assures that the driver can make the deliveries timely.
Trailers are more susceptible to hijacking and theft, and also accidents. Tracking system like MA-1080 cannot help in avoiding these situations, however it offers the facility for a quicker return. As soon as the trailer is off its designated route, an alert is sent to the fleet managers, who can then notify the local authorities for appropriate actions. Many fleet management companies agree that using trailer tracking devices help in better and faster recovery of goods.
Here are a few reasons why you should choose Matrack and MA-1080:
Boost the utilization of trailer: Fleets are huge, and often have a large number of trailers. There can be trailers on the road, or at the company's parking, or just sitting idling at a customer's house. Keeping a track of all the trailers becomes difficult, and negligently affects proper utilization. With trailer tracking, you would know where the trailer is at all times, schedule their route, and make sure that all the trailers are timely used.
Safety of hijacking and theft: Trailer tracking ensures that a trailer is following the preset path. In case there is any difference, caused due to unfortunate events like theft or unauthorized use, an alert is generated. Also, as you can pinpoint the position of the trailer at all times, recovery of stolen goods becomes easier.
Reliability: Trailer tracking enhances overall efficiency of fleet operations. MA-1080 can keep historical accounts of up to 1 year. This facilitates managers, operators, and drivers in maintaining an authentic, tampering-free logs of all trailer activity. This ensures that all the paperwork is reliable and correct.
MA-1080 has been made in compliance with industry standards, and has been certified by CC and PTCRB. It grants for multi-user access, and the application can be downloaded from the Apple store and Google Play. With the app, MA-1080 also proffers roadside assistance in case of emergency, and alerts are sent via email and SMS.
MA-1080 is the perfect combination of informatics and telecommunication, making it a telematics wonder.
This article has been viewed 1,439 times.
Article comments
There are no posted comments.