6 fascinating facts about Caterpillar
Author

National Plant And Equipment

Published

February 5, 2016

Word count

564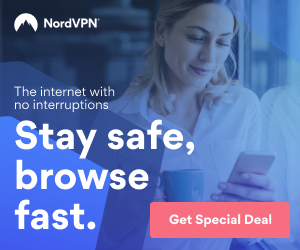 Caterpillar has been one of the biggest names in construction and mining machinery for years, and for good reason. Their equipment is some of the best in the business. Since its inception in 1925, the company has grown from serving one industry to serving 27, and has expanded its reach from one country to 180. The company is celebrating its 90th birthday this year, and in that time it has gone through some changes, as any company does. Today, we'll take a look back and show you six fascinating facts about the Caterpillar Company that you may not know.
HUMBLE BEGINNINGS
Believe it or not, Caterpillar didn't begin with big construction vehicles sporting the CAT logo on the side. Caterpillar was originally a farm-equipment company. The company was formed in 1925 by Benjamin Holt and Daniel Best, when Holt Manufacturing Company and Best Tractor Company merged to form the Caterpillar Tractor Co. These two men were considered pioneers of the agricultural industry. Until the 1940s, farm tractors were Caterpillar's primary product. In 1986 the company changed its name to Caterpillar Inc and in 2002, Caterpillar sold its farm-equipment business to AGCO and the company began its transition to become a leading manufacturer of construction and mining equipment.
FROM GREY TO YELLOW
Caterpillar machines and equipment are renowned for their bright yellow colour. While this may be the case today, originally Caterpillar equipment was grey. In 1931, the company decided to change the colour of its machinery to the distinguishable "highway yellow" used today. The yellow hue they use now is actually a bit different and is trademarked as "Caterpillar yellow".
OLD PLAYERS, NEW GAME
Since its founding in 1925, the Caterpillar company has grown into a strong and well-connected dealership network. In fact, some of the dealers that currently work for Caterpillar have been with Caterpillar since its founding year. Currently the Caterpillar dealership network's net worth is around $23.4 billion with a dealer employee count of around 161,700.
ENGINE INGENUITY
When many people think of engines and constructions, they think of the company Cummins. This was not, however, always the case.
Caterpillar has been designing and creating diesel engines since 1931. In fact, for a short while following 1997 (after acquiring Perkins), Caterpillar was regarded as the world's largest diesel engine manufacturer. Furthermore, the company has also been manufacturing natural-gas engines and generators since 1941.
DEDICATED DEALERS
Usually a company is larger than its dealers, but in Caterpillar's case, it's about even. Their dealership network remains very strong. In fact, some of their dealers have been with them since the very beginning, back in 1925. Their present day dealership network has a massive net value of about $23.4 billion. Another surprising statistic is that CAT has 111,247 employees, while their dealerships employ some 161,700 people.
VERY BIG BUSINESS
Caterpillar is a world-renowned company, but exactly how big is the business overall? The figures might surprise you. Of the 150 top global licensors for 2014, Caterpillar came in at number 26. That's an even higher ranking than other worldwide giants, such as World Wrestling Entertainment, Coca-Cola Company and Sony Pictures. They have 107 different lifestyle stores in various locations, and their sales of retail merchandise reach over $2.1 billion, a very impressive figure.
Whether you're looking for Caterpillar machines for sale or just looking to rent some top quality mining equipment for your business, look no further than National Plant & Equipment. We have the right equipment for all your construction and mining needs.
If you require construction and mining machinery, we at National Plant & Equipment have a range of Caterpillar machines for sale and hire. So for all of your loading, hauling, grading, dozing and digging needs, contact National Plant & Equipment. - See more at: http://www.nationalplant.com.au
Article source:
https://articlebiz.com
This article has been viewed 4,114 times.
Article comments
There are no posted comments.