The world's biggest and deepest mines
Author

National Plant And Equipment

Published

September 10, 2015

Word count

757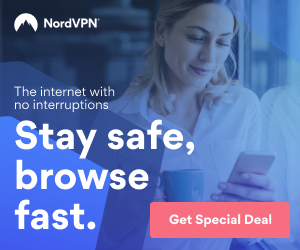 Some of the world's largest open cut mines are so big that they're visible from space. Yes, that's about 150km above the Earth!
In this article, we're all about BIG. We've scoured the globe to find mines that are the biggest in some way. Whether it's the largest diamond or coal mine, the deepest underground or largest open cut mine, you're guaranteed to see some spectacular views.
DEEPEST OPEN PIT MINE
Bingham Canyon Mine, United States – The Bingham Canyon Mine, also known as the Kennecott Copper Mine, is an open-pit mine located southwest of Salt Lake City, Utah. It is the world's deepest man-made open pit excavation at 1.2 km deep and 4.5 km wide! While it is primarily a copper mine, it has also produced significant amounts of gold, silver, molybdenum, platinum and palladium. If the mine was a stadium, it could seat nine million people.
LARGEST OPEN CUT DIAMOND MINE
Mirny Mine, Russia – The Mirny Mine is the world's largest open cut diamond mine, and the second largest excavated hole in the world. It is 525 m deep and has a diameter of 1,200 m. The airspace above the mine creates such immense downward air flow that it's closed to helicopters.
LARGEST OPEN CUT GOLD MINE (IN AUSTRALIA)
Kalgoorlie Super Pit, Australia – It may not be the largest in the world, but the Kalgoorlie Super Pit gold mine isAustralia's largest open cut gold mine. The pit is oblong in shape and approximately 3.5 km long, 1.5 km wide and 570 m deep. At these dimensions, it is large enough to be seen from space. It is an incredibly important project to Australian mining.
LARGEST GOLD MINE (IN THE WORLD)
Grasberg Mine, Indonesia – Looking beyond our shores now and the world's largest gold mine is just across the Timor Sea in Indonesia. Opened in 1973, it now employs 19,500 workers. Besides gold, it also produces silver and copper; it is actually the third largest copper mine.
LARGEST COAL MINE BY RESERVE
North Antelope Rochelle Mine, United States – The North Antelope Rochelle coal mine lies in the Powder River Basin of Wyoming and is currently the world's largest coal mine by reserve. The mine was estimated to contain more than 2.3 billion tonnes of recoverable coal as of December 2012.
LARGEST OPEN PIT IRON MINE
Hull Rust Mine, United States – The world's biggest open pit iron mine can be found near Hibbing, Minnesota. At its maximum, the area covered by the Hull Rust mine is 8 km long, 3.2 km wide and 180 m deep. It looks like a man-made Grand Canyon of over 2,000 acres. The centre of the actual pit is located where the original town of Hibbing once stood, which has since been relocated.
BIGGEST MINING OPERATION ON EARTH
Garzweiler Mine, Germany – At the Garzweiler strip mine they remove the top ground layer to extract lignite. The total mining surface is a staggering 48 km² and several villages had to be moved for the mining operation. It is expected to extract 1.3 billion tonnes of lignite from the mine. This size and type of mining required the creation of the Bagger 288, a 13,500 tonne bucket-wheel excavator that can excavate 240,000 tonnes of coal or ground a day.
LARGEST OIL FIELD OPERATION
Ghawar Field, Saudi Arabia – Measuring 280 km x 30 km, the Ghawar Field is by far the largest conventional oil field in the world, accounting for more than half of the cumulative oil production of Saudi Arabia. Relatively little technical information is publicly available as the operator Saudi Aramco and the Saudi government closely guard field performance data and per-field production details.
LARGEST UNDERGROUND COPPER MINE
El Teniente Mine, Chile – Chile's El Teniente ("The Lieutenant") mine is the world's largest underground copper operation and the sixth biggest copper mine by reserve size. The mine is accessed by a 3.5 km tunnel and the ore is hauled to the surface through a railroad system. There are more than 2,400 km of underground drifts and in excess of 1,500 km of underground road developed since the mine began operations.
LARGEST SALT MINE
Sifto Salt Mine, Canada – The Sifto Salt Mine in Goderich, Ontario, is the largest underground salt mine in the world. It is a 600 m deep rock salt mine, which extends 13 km2 under Lake Huron and produces over 9 million tonnes of highway de-icing salt annually.
At National Plant & Equipment, we know a thing or two about mining, or really project that needs heavy earthmoving equipment. We stock one of Australia's largest ranges of equipment used in mining, including mining machinery and mining plant hire.
So, if you work in the mining industry and are looking for used mining equipment for sale or for mining equipment for hire, contact us at National Plant & Equipment today. - See more at: http://nationalplant.com.au/
Article source:
https://articlebiz.com
This article has been viewed 3,843 times.
Article comments
There are no posted comments.