COG LCD display Replacement
Author

David Oy

Published

August 3, 2017

Word count

369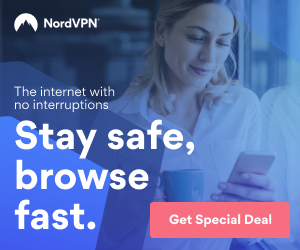 LCDs are often supplied as LCD modules which have built-in driver circuitry that simplifies installation and improves reliability. However, the addition of packaged driver circuitry in Instrument Clusters LCD modules also results in a number of disadvantages because it:
Increases the thickness of the display
Raises the costs
Creates greater vulnerability for failures of the modules
All of these drawbacks are important considerations when it comes to displays for industrial, automotive and portable equipment. That's why designers in these areas should strongly consider using Chip-on-Glass (COG) LCD modules. Chip-on-Glass (COG) LCD modules offer a very thin profile, enhanced reliability, and a reasonable price.
In comparison, COG modules have the LCD driver mounted directly on an overlapping edge of one of the glass plates that make up the LCD. The resulting module is an integrated display, less than 3 mm thick, with all connections from the LCD driver to the LCD completely isolated from the environment. With COG modules, each connection requires only one bond, which ensures optimal reliability of the module.
As the pioneers of chip-on-glass LCD technology, we have worked closely with leading manufacturers for years to lower costs, simplify PCB layouts, and improve the upgradeability, flexibility and reliability of their LCD displays using COG designs. Bringing accurate, reliable solutions for on-board displays replacement, which also builds on our proven capacity of delivering high quality COG LCD product units to the automotive aftermarket.
SA1200-1 LCD Display With FPC Cable, goes exclusively for Audi, VW, Seat, Skoda VDO Group Only (1999-2004). It's mainly used in dashboard or instrument cluster.  Fully meet the OE specifications and perfect fit the module, For VDO group only. COG designed LCD display with FPC cable. No soldering needed, 26 pins from FPC side.
SACER Ltd, established in 2007, is dedicated to developing and producing electronic control modules products for automobile aftermarket, covers a total application area of instrument LCD display, ABS/ECU/repair spare parts, DC motor for throttle body and automobile semiconductors, etc. And an ODM category of turbo actuator, contactless TPS sensor, ECU, window regulator, EPS/EHPS control board and air flow meter, etc. which requires products with highest stable quality and consistent performance to stand out from the fierce market competition. 
This article has been viewed 2,379 times.
Article comments
There are no posted comments.