Stepper Motor replacement for Nissan Tida / Livina /Teana
Author

David Oy

Published

August 12, 2017

Word count

406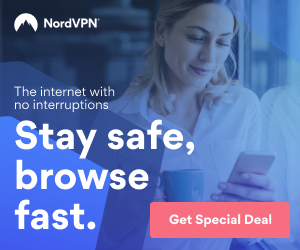 What is a stepper?
Stepper Motor is basically a synchronous Motor which is rotating with pulse frequency at some angles. When you need position or motion control Stepper motor is used. To control Stepper two signal are required one is pulse frequency and second is direction. In stepper motor there is no brushes. This motor does not rotate continuously, instead it rotates in form of pluses or in discrete steps. That's why it is called stepper motor. There are different types of motors available on the basis of steps per rotation, for example- 12 steps per rotation, 24 steps per rotation etc. We can control or operate Stepper motor with the feedback or without any feedback.
How does a stepper motor work?
To make the motor shaft turn, first one electromagnet is given power, which makes the gear's teeth magnetically attracted to the electromagnet's teeth. The point when the gear's teeth are thus aligned to the first electromagnet, they are slightly offset from the next electromagnet. So when the next electromagnet is turned ON and the first is turned OFF, the gear rotates slightly to align with the next one and from there the process is repeated. Each of those slight rotations is called a step, with an integer number of steps making a full rotation. In that way, the motor can be turned by a precise. Stepper motor doesn't rotate continuously, they rotate in steps.
SACER auto stepper motor
Here is a recommendation of an auto stepper motor for you. SA1082 Stepper Motor is used in the instrument cluster or dashboard, it's particularly for Nissan Tida / Livina /Teana. Metal shaft, soldering needed. It is a perfect fit for a replacement. SACER's stepper motor has excellent response time to starting, stopping, and reversing along with superior repeatability and accurately returns to the same position. Every stepper motor has reduced maintenance requirements and provides high quality, long life, and high reliability. To find the stepper motor for your application, contact SACER today.
SACER Ltd is a worldwide professional supplier of electronic components and semiconductors in automotive aftermarket. We specialize in the research and development of auto electronics for car repair and re-manufacture. Our extensive product offering includes LCD display, motors, and accessories related to electronic control module and covers a wide range of car makes and models. We also provide professional solutions for repair and re-manufacture according to your specific customized non-standard requirements.
This article has been viewed 2,289 times.
Article comments
There are no posted comments.