Blower motor resistor replacement
Author

David Oy

Published

August 15, 2017

Word count

470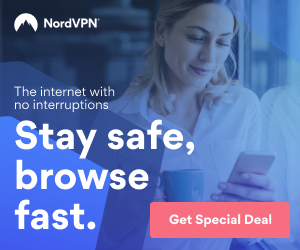 The heater blower motor reduces or increases the amount of air blowing through the dashboard vents based on the fan speed selected or, in an automatic climate control system, the interior temperature and other factors. But resistors, small electronic parts tucked out of sight, are what actually control the fan speed by reducing the amount of electrical current going to the blower motor.
When everything is working properly, setting the fan speed at its lowest setting, for example, will tell the resistor to restrict the amount of current to a low level. But if the resistor burns out or wears out from corrosion, there is nothing to reduce the amount of voltage going to the blower motor for the lowest fan speed, so it will most likely get the maximum current and run at full speed.
How often do heater blower motor resistors need to be replaced?
Blower motors resistors tend to fail frequently in high mileage vehicles, but their failure does not depend on mileage. Age can be a factor as the plastic can become brittle over time, or heat may cause electronic failure. The amount of use a blower motor receives may also be a factor.
SA1473 Heater Blower Motor Resistor used in A/C unit vent to adjust the outlet temperature. Plug and play, much easier to be connected than the original one. Built-in circuit protection device, so that quality is improved to ensure an extended serve life. An extremely wide range of application for Citroen / Peugeot / Renault / Nissan. And inexpensive wholesale price at SACER.
What to look out for when dealing with heater blower motor resistor issues?
If the blower motor is making a grinding or rattling noise, the blower motor resistor is typically not at fault. When some of the fan speed settings stop functioning, it is considered safe to use on the remaining settings, as those circuits have not suffered failure. Until the vehicle is repaired, further use should not complicate the issue. When all fan speeds are not functioning, the blower motor will be suspected, and the blower motor resistor may be tested in the process.
What SACER Ltd offers to customers
SACER strives to provide a truly qualified products and professional service with great attention to detail to our customers, mainly in European and North American auto repair shops and factories. to provide an affordable repair alternative that not only restores your part to like new condition, but in many cases improve on the reliability and longevity. We cover a large range of product categories, which includes the off-the-shelf products of instrument LCD display, ABS/ECU/repair spare parts, DC motor for throttle body and automobile semiconductors, etc.
SACER also provides expert solutions on non-standard custom-tailor for re-manufacture and repair in auto aftermarket, depend on its strong self-independent redesign and development capability.
This article has been viewed 2,312 times.
Article comments
There are no posted comments.