How Easy-Run Engine Test Stands Shine Above the Rest
Author

Al Freilich

Published

March 10, 2018

Word count

469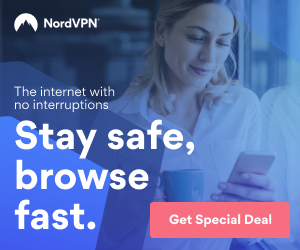 In the automotive world, there's only one thing worse than a broken engine – not having the tools to fix it. Whether you're a car hobbyist or a professional mechanic, know that an engine test stand is exactly what you need. An engine test stand may not be the most used item in your garage, but certainly will be the most important. Here at Easy-Run, we want to prove our engine test stand is #1 in the United States! Check out what makes our engine test stand shine above the rest.
Easy-Run Engine Test Stands Are a Stand Out
You want the best tools to help your engine run at its best. Many people think you can test an engine test however, but that's exactly why you need an engine test stand! Putting your engine on a wooden plank stretched across two buckets isn't going to do your engine any good. There's no way of testing the engine, and there's a high chance that the wood will snap with your engine crashing to the ground.
So, what makes our engine test stand better than one some may build themselves? By looking online, you'll find many makeshift stands not made to last after a couple of usages. On top of that, most DIY stands aren't universal, so what works with one engine may not work with another. That's not something you want if you're working with many different engines, shop owner or not. Lastly, why expend time and energy into an engine test stand that's not guaranteed to work when you can spend just a little more on a professional grade, universal engine test stand.
An Easy-Run Engine Test Stands Is What You Need
At Easy-Run, our number one goal is to create an engine run stand you'll utterly love. That's why, over the course of many years, we've perfected our Professional, Shop and Custom Series engine test stands. Each stand is unique and there's one that'll match your exact needs. Need many engine stands to help speed your auto shop along? Choose from our Professional or Shop Series models, depending on if you already have radiators available. Need one to put in your garage at home? Choose our Custom Series engine test stand.
What's great about our engine test stands is that it comes with everything you need. You have an adjustable crossmember and bellhousing to let you test any engine and easily troubleshoot problems. You got a nice dash panel with gauges that let you control and monitor what's happening with your engine. The radiator is easily removable for engine access and adjusts up/down to reduce air pockets. It stores vertically so it doesn't take up precious room inside your garage. Lastly, it's shiny red and powder-coated so it'll look brand-new and rather cool for a very long time.
See why hundreds of other car enthusiasts like yourself find Easy-Run engine test stands to be perfect for them. Order one for yourself and take advantage of our flat-rate shipping across the continental United States. For more information, get in touch with us at Easy-Run online (http://easy-run.net) or by phone at (800) 780-0634.
Article source:
https://articlebiz.com
This article has been viewed 1,775 times.
Article comments
There are no posted comments.