Gender Role in Starving Career Choice among Women
Social Issues → Women's Issues
Author

Kachi Grace

Published

July 12, 2018

Word count

687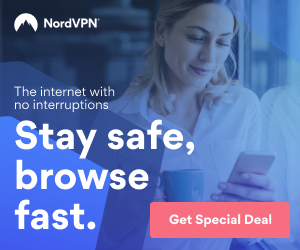 It seems really psychologically out of place to think that some career choices are exclusively for a particular gender. As a matter of concern, many young persons, especially in college have been wired to reason in that manner; and eventually, what seems conventional in our world and indeed in formal education gives little or nothing to encourage young people to purse their career choice irrespective of what gender has to say about it. I also got my own pie piece, which indeed I did regret till date. I only wish to inspire young people with my story.
At St Anthony, back then in college, towards the end of the last term in senior secondary level (II), we were called out to be addressed by the Dean of Students then. Later on, we were urged to choose our area of studies. While a good number chose the Arts and Humanities, the others kept on with the Sciences. The partition was generally broad in a sense, yes, but that was a basic way of categorizing the lecture curriculum, time table and a way of shaping the focus of student to a more specific direction. Later that day, Physics teacher, Mr. Godpower inquired into my career choice and later learnt that I wasn't interested in the Sciences anymore. In his opinion, I was good in that area, "I thought you would major as a nurse" he said. I simply shock-off his opinion with my head. He thought I was good in sciences, but totally I wasn't. I was good in an area in science, but I got discouraged along the line.
Now, there was one Mr. Alfred, who ate deep into the student body, so much that he knows the name and surname that each student bore, especially those he taught. He asked me to review my career choice after I announced to him that I wanted to study Petroleum Engineering in Higher education. To him, "it is a masculine course" and nothing any lady will dare. That was how, my focus was panned away from sciences entirely to the humanities, where the world feels is the backbone for career choice as far as the female gender is concerned.
From my experience and from what I have gathered from other persons who have tasted of this same menace, I have come to understand that the following have contributed to starving career choices especially among the female gender.
Personal and Societal Influences:
While the society constructs and assign gender roles, you as a person voluntarily or not make the gender role effective by your choices. While the society is successful enough to define gender assign gender roles, the individual on the other hand is to decide which part to choose. So if the society says men are singled out exclusively to drive trucks and work in oil companies, the individual can choose to overrule such insight.
Mentors, Role model, Advisers:
These are other categories of gender and career choice influencers. Sometime, they talk you out of your personal choices into what they think is best for you. Their choices may not entirely be wrong, but it has a way of shaping your own career choice as a woman, especially.
Socio-cultural Factor:
It may sound totally out of place for a woman to wear a coverall, helmet and a safety boot in some societies. Infact, this outfit looks good on men than on women, frankly speaking. When the work outfit itself says it's for men, which means that the place of women there in is very limited. What becomes a culture a work space or setting remains binding up to the emotion it spreads to the community around them.
Conclusively, it is obvious that gender role is psychological and has a way of creeping into our daily choice from what we wear, to how we eat, to our color choices, our hair styles and cut etc. Talking about career choices is gender role at work in a broader sense. However, the rate at which it disrupts the career choices of the female gender is alarming and deserves serious attention.
Content Writer and communication strategist. I love cooking and adventure. Trying new ways of doing things is what I enjoy doing.
gracekachi500@gmail.com
https://articlebiz.com
This article has been viewed 1,799 times.
Rate article
This article has a 3 rating with 2 votes.
Article comments
There are no posted comments.