How to choose a qualified Chinese traditional translator
Reference & Education → Language
Author

Xuenian Chen

Published

November 12, 2018

Word count

684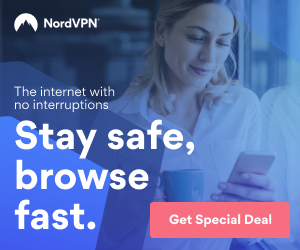 With the continuous rise of China's comprehensive strength, various types of Chinese language are becoming more and more important. Chinese Traditional is one of the most popular forms of Chinese language. If some of your potential customers are from mainland China, Taiwan or Hong Kong then you will need to translate your products or services to Chinese Traditional. One of the best ways to promote sales and conversion is to translate your product or service into the local language of your customer's location. According to relevant surveys, most people prefer to shop on a website that supports their local language rather than a foreign language version of the website. Successfully translate your website to Chinese Traditional, Mandarin, Simplified Chinese, and Cantonese can bring you all kinds of unexpected benefits. How can you find a talented and responsible Chinese traditional translator? What details should you pay attention to in the process of selecting a Chinese translator? I will discuss more details for you below.
I think you can use Google to find many companies or individuals who specialize in providing Chinese traditional translation services for merchants. You can enter some target keywords in Google's search bar to help you reach those who specialize in providing Chinese language services. When you use the exact keywords to search, you will find that there are more than a dozen companies specializing in Chinese translation services in front of you. Facebook is also one of the powerful tools we can rely on. You can try to post a post about hiring a Chinese translator on your Facebook account. I don't think it will take you long to get some people's reply.
After all the channels I mentioned above, I believe that you will soon find many companies or individuals specializing in Chinese translation services. However, the real challenge may only begin now. Next, you need to analyze them to dig out the reputation of the service provider. The search engine can return a lot of relevant data to you right away, but it doesn't have the ability to identify which one of them is the most reliable. Your next responsibility is to rely on your mind to find a translation company or individual that can provide you with the best quality while at the same time bringing you the lowest price. Next, I will show you how to filter them to find the best one of them.
First, you should figure out what your specific budget is.
The first thing you have to do is to think about what kind of budget you have. You should first figure out how much you are willing to pay for each word. Then you can filter out the translation service providers that are in conflict with your budget. In order to save your time and effort, you don't have to communicate too much with providers that don't fit your budget. That's completely unnecessary.
Next, your main task is to screen out the ones that are most likely to give you the highest quality from those translation service providers that match your budget. A better price does not necessarily mean a lower quality. If you have the experience and skills to choose a Chinese translator, then you can hire a most talented Chinese translator at a low price. Believe me, that is possible.

In order to filter out those low-quality Chinese translators and service providers, you should request a sample file from the other party. By carefully reviewing the sample files provided to you by the other party, you can fully figure out what level of quality he will give you after you hire him.
I can't teach you too much knowledge and experience about how to choose a qualified Chinese interpreter at one time. However, I can recommend a very valuable platform to you below. This blogger is a very honest Chinese woman, and she is always committed to providing her clients with the highest quality Chinese traditional translation results at a low price. Not only can you get quality translation services from her, but you can also learn more about Chinese.
Always committed to bringing the highest quality Chinese translation services to people from all over the world at the lowest price. Constantly share various knowledge and experience related to Chinese with Chinese translators.
http://englishtochinesepro.com
Article source:
https://articlebiz.com
This article has been viewed 1,432 times.
Article comments
There are no posted comments.