The Top Simple Secrets of Learning a New Language Quickly
Reference & Education → Language
Author

Ralph Jonathan

Published

December 1, 2018

Word count

661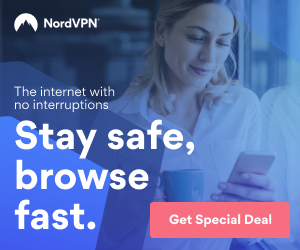 Did you know that it's easy to be multilingual in this day and age? According to language experts any person determined to learn a new language can do so much easier than most people think. True, you may take much more time than native speakers to master it, but you can enchant a beautiful lady, place an order at a restaurant and generally sustain a conversation that can make you new friends and networks.
So what are those simple secrets to learning another language quickly?
First, discipline yourself to spend the first 20 minutes of your day everyday studying a new language. That means you may need to spend on a new dictionary of that language you want to learn. It will help you better if you have a friend who speaks the language you're trying to learn and ask him always to chat with you in that language and to correct you whenever you make a mistake. Maybe that might be too much work for him, but what are friends for!
Secondly, start by learning the simple words or statements we use in ordinary interactions. For example, if you love pets then you have to first learn what cats or dogs are called in your language of interest. Learn what your favourite dish in that language is called, learn expressions for good morning or good night and make it a point to use them in conversation routinely. With such enthusiasm and commitment, it will not be long before you're proficient in the new language.
Thirdly, take it easy. Don't try to learn too much at the same time. One word at a time is the trick. Just like children learning the alphabet, repeat that word or statement again and again until it settles into your memory bank. Before you know it those portions of words will be popping out at the right time during conversations and you will even impress yourself.
In our ICT-driven era, maximize your smart phones and internet connected computers to download apps and tutorials for learning a new language. There are so many and very helpful, believe me. For example, I taught myself to drive a manual car by watching online tutorials on driving a manual car. After watching too many of them, I practiced briefly in my brother's car and was soon good to go. A word to the wise is enough!
Fourthly, whatever you learn, practice it; put into action; speak it out and soon people will start admiring your new language vocabulary and coming to you to coach them as well.
If you have the financial capacity, then it helps a lot to migrate to the country of the language you want to learn. For example, if you want to learn Swahili it makes pretty much sense to move to Tanzania where Swahili is spoken everywhere. If you want to learn German, move to Berlin.
Last but not least, take the plunge and mingle with groups that speak a concentration of the language you're trying to learn. For example, if you are a Munyankore trying to learn Luganda, the best place to be where concentrated Luganda is spoken is downtown at St. Balikudembe Market or in kikubo. Go do some business there; watch people speak, listen keenly, and interact with them. I can guarantee that a few months down the road you will be speaking admirable Luganda. Take a look at some of the languages you might want to grasp with the help of translations,
Somali translation services
Yoruba translation Services
Runyankole translation services
Acholi translation services
Malagasy translation services
Wolof translation services
Karimojong translation services
Ma'di translation services
Tigrinya translation services
When all is said and done, only determination to learn the new language and consistent application of the said language in real-life dialogues will get you to the Promised Land of the language of your interest faster than a rocket shooting to the sky. Good luck.
-Ralph Jonathan - We are Translate 4 Africa Company that provides professional translation services. Our company understands that quality and accuracy of any translation project is very important. We give much attention to any translation project that is given to us to ensure expert and precise translations is done.
http://www.translate4africa.com/
Visit the above link for my site for more about translations.
Article source:
https://articlebiz.com
This article has been viewed 1,545 times.
Rate article
This article has a 4 rating with 1 vote.
Article comments
There are no posted comments.