NAATI CCL Test Dates 2019
Reference & Education → Language
Author

Anu Pradhan

Published

August 25, 2019

Word count

347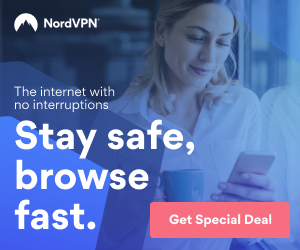 NAATI has published CCL test dates for the year 2019 and the CCL Test will be conducted on following dates:
08-12 FEBRUARY 2019.

08-12 APRIL 2019.

17-21 JUNE 2019.

21-22 AUGUST 2019.

14-17 OCTOBER 2019.

02-05 DECEMBER 2019.
Your NAATI CCL Test Result will be sent via e-mail. If you pass the test, you earn five bonus points for your point-based Visa application.
If you fail the test, you can either ask for a re-mark or re-sit the test.
How difficult is it to get the test date?
From the time NAATI introduced CCL test, it has gained a lot of popularity amongst the Australia PR applicant because of which it is very difficult to get the CCL test dates. After you have selected the test date, it's advisable to make the payment otherwise the test date may not be available in the future.
NAATI CCL testing will be available in the following cities:
Adelaide

Brisbane

Canberra

Hobart

Melbourne

Perth

Sydney
NAATI does not offer CCL testing in overseas locations. You need to travel to Australia to sit a test.
Can the test date be changed, if yes what is the procedure?
Test sessions are closed 21 days before they are held. This means you cannot reschedule a test session within 21 days of your selected test date.
You would need to withdraw your application and pay a cancellation fee, which will apply regardless of the reason, including illness.
If you withdraw your application and want to sit a CCL test in the future you will need to reapply by submitting an application online.
The following cancellation fees apply:
Full refund: Application withdrawn within 6 months of submitting it and there is more than 21 days before your test date.

25% of test fee: Application withdrawn after 6 months of submitting your application and there is more than 21 days before your test date.

50% of test fee: Application withdrawn within 21 days (or less) of your test date.

100% of test fee: No attendance at selected test date without providing written notice to NAATI (to info@naati.com.au) at least 1 business day prior to the test. (source: NAATI's official website)
Nepalinaati.com.au is a pioneer online CCL coaching portal where we have group of professionals who guide and prepare you to sit for NAATI CCL (Community Credentialed Language) test after passing which you get 5 bonus points, for your Australian PR. NAATI CCL is an online testing portal for Community Credentialed language where one language is English and other LOTE (Language Other Than English), any language of your preference.
Website: https://nepalinaati.com.au/
Article source:
https://articlebiz.com
This article has been viewed 1,440 times.
Article comments
There are no posted comments.