Applying CLIL methodology in the English classes in Brazil.
Reference & Education → Language
Author

Vanessa Casatti Veiga

Published

April 19, 2023

Word count

1,275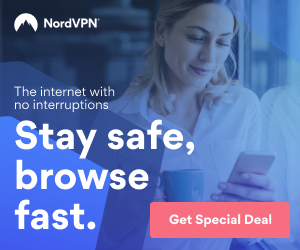 Abstract:
In terms of encouraging those students who don´t like English, it is most important to have intensive hours at each level as four hours per week. We must remember that working in a country, at most 3% of people perform in an L2. The student's age is around eleven to fourteen years old.
Anything that students receive in a foreign language is referred to as input. CLIL methodology is flexible and adjustable to the learners' needs, Language competence, and academic achievement. anistic or scientific area (Coyle et al., 2010).
CLIL's approach is action-oriented, task-based, and student-centered. CLIL activities should be planned to allow a great diversity of learning styles or a combination of learning methods to provide significant experiences for the individual learner.
Keywords: Teaching Methodologies. CLIL. Bilingual Education. Second Language.
Firstly, public schools in Brazil are not bilingual or use English as the language to teach some of their subjects. In addition, private schools are for high socioeconomic students, and some of these schools use bilingual programs, but the English teachers' level is not that high.
However, this institution is in Brazil, in a municipality called Itajaí in the South. This is a Private School, localized near a bus station that travels across the state. In most cases, in public schools, the students walk to the school because they live close by. Others arrive on bicycles and sometimes there is a little bit of part arriving by car. The municipality has a population of 220.000 and the language is Portuguese in all of the schools, English only in the bilingual ones.
In this institution, I teach in sixth and seven grades, and the classroom group size is between twenty learners. Almost part of the time, they don´t feel interested in the class and don´t care about the content and they don´t pay attention. they care less about what you are talking about.
In Brazil, the linguistic policies are out of date since 1986, when your linguistic policymakers decided to implement the national politics of social inclusion by impaired auditives. Bilingual studies in Brazil are backed unique exclusively by 3 populations: (quilolombola, indigenous, and deafness communities). There is no space to study a foreign language in a community situated in Brazil, due to having few native-spoken English communities. taking base students' learning needs, I want to plan a unit where my learners can learn easier in the classroom, using the methodology CLIL to support me, according to their English level.
CLIL stands for Content and Language Integrated Learning. This means studying another subject (for example, science, history, or literature) and learning a language, such as English, simultaneously integrating the two subjects. The principle of CLIL is that there is an integration between using language to learn and learning to use language through the development of content.
In addition, everyone can improve their capacity to learn with the right help, techniques, and effort. It is a fantastic method to empower students of all ages and levels of fluency. The learners won't be corrected for all single errors they make, so, they will be encouraged to keep talking and learning. CLIL promotes collaborative work like the traditional monolingual classroom, CLIL encourages the acquisition of oral and practical skills. Enjoyable CLIL activities promote teamwork and motivate students to become key participants.
On top of that, motivation and feedback are the centers of any language class, minimal feedback, and maximum positivity are essential parts of CLIL:
Learning outcomes indicate what learners can do with the knowledge and skills gained through the learning exploration of a component. Definition of learning outcome:

Learning outcomes are an explicit description of what a learner should know, understand, and be able to do as a result of learning. (Bingham, 1999)

Learning outcomes are statements of what is expected that the student will be able to do as a result of a learning activity. (Jenkins and Unwin, 2001)
Another reason is that student learning outcomes´ main focus is to prepare them for lifelong learning, and they need to be smart. Learning competencies are the capacities people be in need to follow their culture, community, and careers, there are achieved by learning skills.
Language teachers should not be off using CLIL just because it is used for subject teaching. The point is not to be an expert in a targeted matter, for example, Portuguese, as you, the language teacher, can add the CLIL approach in a lesson hour.
Considering CLIL as an umbrella term, CLIL experts agree on the notion of a continuum (Costa and D'Angelo 2011; Coyle et al. 2010). The CLIL continuum moves from content-driven models such as bilingual education in which a school subject is taught in another language to language-driven models such as project work in which a school curriculum content is addressed by different teachers (Coyle et al. 2010). In a reflective article about content and language in bilingual education, Leung (2005) places the different varieties of CLIL as manifestations of the many configurations found in bilingual education.
THE ELEMENTS OF A SUCCESSFUL CLIL LESSON
Based on the 4Cs curriculum (Coyle 1999):
Content – progression in knowledge, skills, and understanding related to specific curriculum elements.
Communication – using language to learn whilst learning to use language.
Cognition – developing thinking skills that link concept formation (abstract and concrete), understanding, and language.
Culture – exposure to alternative perspectives and shared understandings, which deepen awareness of otherness and self.
Regarding the environment, CLIL is seen as helping prepare for internationalization, access international certification, and enhance school profiles. Regarding Language, CLIL improves overall target language competence, develops oral communication skills, develops plurilingual interests and attitudes, and introduces a target language.
Students cannot develop academic knowledge and skills without access to the language in which that knowledge is embedded, discussed, constructed, or evaluated. Nor can they acquire academic language skills in a context devoid of (academic) content. (Crandall, J. 1994).
In addition to, cognitive stages various developmental psychologists, among them Bruner, Vygotsky, and Piaget, all seemed to coincide on the basic developmental stages of children. From primary school, there is a shift in the cognitive system that enables the syllabus to introduce concepts, knowledge is suddenly presented as a set of categories, reflected by the expansion of the school syllabus into Mathematics, Languages, Social Science, and Religion. In a multilingual country, where regions are officially bilingual, expanding the language contact time is important.
There is no limit to the types and combinations of CLIL practice in secondary schools. Furthermore, CLIL is equated to trivial reading and unchallenging activities that students may complete without engaging with the texts included at length or in depth.
To conclude, the content component of the integration should be intimately related to the L1 curriculum not only in terms of subjects but most importantly in terms of topic complexity and cognitive development (Wolff 2010)
References:
Bingham, J. (1999). Guide to developing learning outcomes. The Learning and Teaching Institute Sheffield Hallam University, Sheffield Hallam University.
Coyle, D (1999) 'Theory and planning for effective classrooms: supporting students in content and language integrated learning contexts' in Masih, J (Ed): Learning Through a Foreign Language London: CILT2
Coyle, D., P. Hood, and D. Marsh. 2010. CLIL Content and Language Integrated Learning. Cambridge: Cambridge University Press.
Darío Luis Banegas (2013): An investigation into CLIL-related sections of EFL coursebooks: issues of CLIL inclusion in the publishing market, International Journal of Bilingual Education and Bilingualism.
Jenkins, A. & Unwin, D. (2001). How to write learning outcomes.
Wills, D. (1996) A Framework for Task-Based Learning. London: Longman
Wolff, D. 2010. Developing curricula for CLIL: Issues and problems. In Language learner autonomy. Policy, curriculum, classroom. A Festchrift in honour of David Little, eds. B. O'Rourke and L. Carson, 103-120. Bern: Peter Lang.
Author(a): Vanessa Casatti Veiga
Experienced teacher and translator who delivers with precision and depth of understanding for both, the source and target language. Multi-task person and aware of cultures across the world. Studied B.A in Communication, License in Letters, License in English, Specialization in translation, and pursuing a Master's in teaching English as a Foreign Language and still engaged with the educational world.
vane_traduz - Instagram
Article source:
https://articlebiz.com
This article has been viewed 360 times.
Rate article
This article has a 4 rating with 5 votes.
Article comments
There are no posted comments.