Wildlife will live to fight another Day
Reference & Education → Language
Author

Ralph Jonathan

Published

June 28, 2019

Word count

505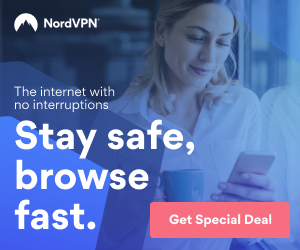 Wildlife refers to the flora and fauna that a given country poses. These include both mammals and species of birds. Countries like Uganda have got over 364 bird spices and 364 mammal spices that are worthy protecting such spices include Lions, Leopards, Elephants and Gorillas. Thus different organizations worldwide have risen up to protect such spices. These include AWF, UWA, WWF, UCF and WCS in different countries respectively. Wild life lives in gazetted areas like zoos, national game parks and gazetted areas. Wildlife is known to be peaceful and less harmful once kept in their natural homes
Wildlife Endangerment
Governments are trying to guard wildlife through the laws in different countries so as to save a life for these wild cultures. For example, a law in parliament to jail poachers for 20 years has been enacted in Uganda. In countries like Kenya governments have gone ahead to put harsh measures like a death penalty for wildlife poachers. Poachers refer to people that illegally hunt down wildlife. These poach animals for their own benefits like ivory, skin and hides and other selfish benefits that are perhaps more important compared to the lives of these creatures. Research shows that over 2000 wildlife has been killed worldwide with over 1028 Rhinos illegally killed in south Africa in 2017 while 87 elephants by September 2018 had been killed by poachers in Africa while in same year 90 elephants were killed between July and September in Botswana only in south Africa and 3890 tigers have been reported threatened by the same act. The activities of such people have left these creatures restless and helpless as they live a life of an assured early death.
Saving wildlife through Translation Services
Better late than never, there is still hope that professional translation services can still be an effective chance to save these creatures. Imagine sensitizing people about wildlife and its beneficial factors to the economy through the languages they understand better. Perhaps people in such areas surrounded by rich nature would understand and be able to value its stay in the world. A lot of people are challenged with knowing the advantages that arise from wildlife since many blogs, brochures about the same are not translated in their mother tongue. Translation services can be provided in any language of your preference in all corners of the world. Such professional translation services include: various African languages such as Swahili, Afrikaans, Lingala, Yoruba, Luganda, Berber, Hausa, Fulani, Somali and many more. European languages such as German, Spanish, Italian, Ukrainian, Russian, Turkish and many others. Asian languages provided include Mandarin/Cantonese, Thai, Punjabi, Urdu, Indonesian/Bahasa, Malay, Hindi and many more.
These above if well employed by the beneficiaries and concerned persons can be used to educate the masses about the essence of wildlife. Organizations like UWA, UCF, UWEC and UWS once they work hand in hand with professional service providers will be saving a life and enabling wildlife to live a less cruel and harmless life and above all become more productive for the future which benefits the world and its economy at large.
Ralph Jonathan - We are Translate 4 Africa Company that provides professional translation services. Our company understands that quality and accuracy of any translation project is very important. We give much attention to any translation project that is given to us to ensure expert and precise translations is done.
http://www.translate4africa.com/
Visit the above link for my site for more about translations.
Article source:
https://articlebiz.com
This article has been viewed 1,350 times.
Article comments
There are no posted comments.