Why We Learn Indonesian
Reference & Education → Language
Author

Lina Adi

Published

August 6, 2019

Word count

547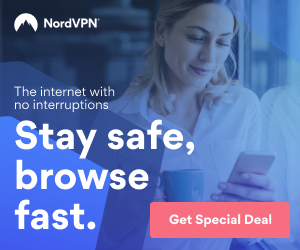 There are many good reasons why you should learn Indonesian language. If you plan to stay in Indonesia for some time, or plan to do business here, or simply want to have some vacation here, then it's time for you to learn Indonesian language (bahasa Indonesia) seriously.
However some of you might still wonder why it is so important to learn the local language. Read on. And after you read the reasons below, you'll be sure that it is truly important to learn Indonesian.
Most locals can only speak Indonesian and one dialect.
Although the English language is taught at school since primary school, however not many of us get a chance to practice the language. Therefore it is quite difficult for the locals to speak in English. So if you wish to stay here either for business or leisure, it's recommended that you study Indonesian. How would you be able to communicate with the locals if you can't speak Indonesian and the person you're talking to doesn't understand English? So rather than them to learn English, it'd be a lot better if you learn how to speak Indonesian language.
If you're counting on (Indonesian) people around you to speak for you every time you need help, then sadly to say, you won't be able to speak Indonesian and your language will not improve at all. The key to your success would be to use the language as often as possible. You don't need to rely on people around you to help you translate your English every time you're going shopping or just talking to a local. You just have to learn to be independent.
Speaking another new language will boost your self-confidence.
Being able to speak more than 1 language not only will boost your self-confidence but it also improves your overall 'self' in your curriculum vitae when you apply for a job and it also provides competitive edge in your career choices. It shows your potential employer that you are not only hard-working and smart but you are also professional and reliable. Only those who are dedicated and have strong determination can master another new language. Those who have good self-management system have higher chance of being able to speak in more than 1 language.
You don't have to have a lot of money to be able to learn another new language. All you need is self-discipline and strong determination. And it doesn't cost you much to hire an Indonesian teacher to help you study the language. On the other hand, this will definitely save you a lot of time and energy as the teacher will highlight which parts you should learn first and which ones are the most important ones. The teacher will also keep you updated with the latest Indonesian language development as just like most languages in the world, the Indonesian language keeps developing and new vocabularies keep adding.
Being able to speak another new language is always a plus. Your creativity will also increase whether you realize this or not. Besides, you'll also get a more profound understanding of the Indonesian culture. Whether you're still young or no longer young, it is not too late to learn Indonesian.
This article has been viewed 1,583 times.
Article comments
There are no posted comments.