Midwifery Annual Congress 2019
Author

Elena Watson

Published

December 14, 2018

Word count

569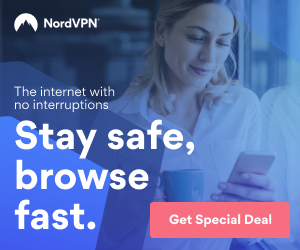 We cordially invites all Nurses and Midwifes over there to attend the Midwifery-Annual Congress 2019 which is going to be held on February 26-27, 2019 Osaka, Japan.
Midwifery Annual Congress 2019 directs towards the main issues as well as future strategies of Pregnancy and women health. This is going to be the largest and most promising international conference bridging the gaps between the intellectuals from across the globe to enlighten their research and findings at Midwifery Annual Congress 2019 where the program includes Gynecologists and whole medical team involved in Pregnancy care, researchers, professional, early career individuals and Pregnant women advocates. Midwives play a crucial role in educating the women how to put up her health and baby's health. They also help in making the delivery painless, stress less as far as possible. Midwives are the center of attraction in maternity health care. Taking up this course adds in increasing a better service to woman during delivery which is a crucial phase in her life, which eventually leads in building a healthy family and society. To explore the new ideas and concepts on global scale and the topics include Pregnancy, Childbirth, Prenatal Care, Labor and delivery, Birthing positions, postpartum period, Care of the newborn, Midwifery-led continuity of care, Prenatal Care, Gynecological cancers, infertility, dysmenorrhea, Oncology, Maternal medicine, Maternal-fetal medicine.
For more details: https://midwifery.annualcongress.com/
Why to attend Midwifery Annual Congress 2019:
Opportunity to attend the presentations delivered by Eminent Scientists from all over the world. Selected contributions will be published in Journal of Emergency Medicine for free of cost. Best poster presentations and Young scientist awards. Participation in sessions on specific topics on which the conference is expected to achieve progress. Global networking: In transferring and exchanging Ideas. A Unique Opportunity for Advertisers and Sponsors at this International event.
Scope and Importance of Midwifery:
The Midwife is recognized as a responsible and accountable professional who works in partnership with women to give the necessary support, care and advice during pregnancy, labour and the postpartum period, to conduct births on the midwife's own responsibility and to provide care for the new born and the infant. This care includes preventative measures, the promotion of normal birth, the detection of complications in mother and child, the accessing of medical care or other appropriate assistance and the carrying out of emergency measures. Midwives have an important role in health and wellness promotion and education for the woman, her family and the community. Midwifery practice involves informing and preparing the woman and her family for pregnancy, birth, breastfeeding and parenthood and includes certain aspects of women's health, family planning and infant well-being. A midwife may practice in any setting including the home, community, hospitals, clinics or health units.
We look forward to an exciting scientific event in the beautiful city of Osaka, Japan.
Target Audience:
Target audience: Doctors, Nurses, Nurse Practitioners, Physicians, Physician Assistants, Nurse Midwives, Community Health Workers, Nursing Clinical Director, Midwife Nurse Educator, Nurse Researcher, Nurse Manager, Nurse Practitioner, Registered Nurse, Registered Nurse, Registered Nurse, Registered Nurse, Registered Nurse, Registered Nurse, Doulas, Aspiring Midwives, Registered Nurse, Registered Nurse , Registered Nurse , Mother craft Nurse.
Conference Highlights:
Midwifery Care
Pregnancy
Fatherhood
Pediatric Cardiology
Midwifery Nurse Practitioner Education
Midwives in Maternal Care
Midwifery Skills
Perinatal Depression
Pharmaceutics in Pregnancy
Midwife services in Breast feeding
Midwifery Pediatrics
Midwifery Online Nursing
Family Planning Service
Maternal and Child Health
Reproductive Endocrinology
Reproductive Hazards
Women Reproductive Cancer
Human Rights
The Midwifery Annual Congress 2019 will be bridging the gaps between the intellectuals across the World to enlighten their research and findings at Midwifery Annual Congress 2019. Conference will be beneficial to attendees to exchange their ideas and network with leading Midwifes and Nurses.
Article source:
https://articlebiz.com
This article has been viewed 1,393 times.
Rate article
This article has a 2 rating with 1 vote.
Article comments
There are no posted comments.