How CBD May Interact With Birth Control
Author

Richie Jaynes

Published

September 5, 2020

Word count

559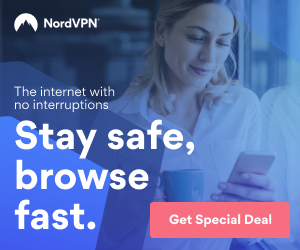 With possible benefits such as easing restlessness and elevating one's overall lifestyle, it's no wonder why cannabidiol, or CBD, is becoming more and more popular. As the demand for CBD products has increased, research on this one-of-a-kind substance is continuing to grow as well. While little is known about the exact interactions between CBD and specific medications, we break down what is currently known about how CBD might interact with a commonly used medication–hormonal birth control.
How CBD Affects The Processing Of Medicine In Our Bodies
CBD is an increasingly popular substance with a wide variety of purported benefits for mental and physical health. As our bodies metabolize CBD in similar ways as other natural substances, studies examine the effects of these similar substances on certain medicines and extrapolate how CBD may react as well.
Similar to the effects of grapefruit on certain medicines, CBD may limit the processing of medication by inhibiting enzymes known as CYP 450 and CYP 3A4. These enzymes become focused on breaking down substances like grapefruit and CBD, so they become less efficient at breaking down many common medicines. These medications can become ineffective or dangerous when not processed correctly in our bodies. If you are not supposed to ingest grapefruit products with any of your current medications, you should avoid CBD as well.
Current Research On CBD And Birth Control
Although many CBD-users swear by the properties of this unique compound, limited research has been completed on the properties and effects of CBD, especially in relation to hormonal medications like birth control pills. With nearly one-quarter of women in the U.S. using a type of hormonal birth control and the rising popularity of CBD, the lack of knowledge surrounding these substances may be concerning for some women.
One of the reliable pieces of research examines the relationship between cannabinoids and hormone receptors. The study suggests that CBD competes with estradiol to bind with hormone receptors in the body, reducing the effectiveness of estrogen-based birth controls. The risk for an unplanned pregnancy increases as CBD blocks estradiol from properly binding with hormone receptors. Other than this study, there is limited information to draw reliable conclusions on exactly how CBD interacts with medications like birth control.
Recommendation
We cannot ensure the effectiveness of hormonal contraceptive methods when combined with CBD products. Because CBD may affect how our bodies process certain medicines and can compete for hormone receptors with estradiol found in birth control, your hormonal birth control may not be as effective when combined with CBD. However, birth control options that don't use estrogen, like progesterone-based pills, have not been associated with reduced efficacy due to CBD.
Before changing birth control options or introducing CBD into your healthcare regiment, it is essential to talk with your doctor to discuss all possible interactions of CBD with your current medications.
Hemp Lyfe develops top-of-the-line CBD products for those that are ready to embrace a vibrant life. Each of our unique CBD creations in our distinct product lines is created with high-quality, full-spectrum CBD to suit your individual needs. Our products have the highest bioavailability on the market, and our wide variety of products and proprietary formulas will help you find the perfect CBD product for your lifestyle. Are you ready to start living a vibrant life? Then join the Hemp Lyfe Tribe today.
The Hemp Lyfe purpose is to create premium CBD products for those who want to enhance their lifestyle with premium products that make you feel good and live better.​ Please visit the site at www.hemplyfe.com
Article source:
https://articlebiz.com
This article has been viewed 1,339 times.
Rate article
This article has a 5 rating with 1 vote.
Article comments
There are no posted comments.