How to Prepare for First Pregnancy
Author

Nancy Clark

Published

September 9, 2014

Word count

521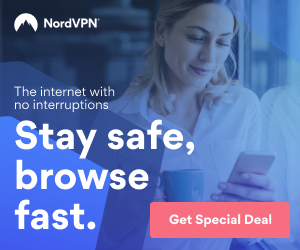 Having a baby can be very stressful, especially if this is your first. There are so many things that need to get done before the baby is born, from organizing the baby's room to packing your overnight hospital bed. Remembering every detail can seem overwhelming and out of reach, which is why we have compiled this list of what not to forget during your first pregnancy.
Soon-to-be-mothers spend hour after hour researching what type of car seat to buy. We ask all of our friends to get their recommendations, we definitely Google "safe car seats" over and over again, and then we look for recalls. But, then what? We finally make our purchase and store the car seat in the baby's room or in the garage, only to be forgotten when the big day comes. My advice is to have the car seat installed a few weeks before your due date.

Create a hospital bag checklist and make ensure that you don't forget anything. What should be in the bag? Well, all hospital paperwork, insurance card, lip balm (You'll understand when you're in labor), something to read, music, the comfiest pajamas that you have, a nursing and or sleeping bra, 8 pairs of underwear (yes, 8), any electronics that you frequently use along with their chargers, a few comfy outfits, snacks, and the list goes on and on.

Make sure the baby's room is ready. This is something that can be done months in advance. I really recommend this is done sooner rather than later because the closer you get to having the baby, the more chaotic life becomes. We all have different opinions on how to prepare the baby's room and what it should look like, so I will leave that for another blog post but here is a secret: offers some amazing ideas.

Sleep! You will most likely be running around like crazy before the baby is born. There is a ton to do like plan and have the baby shower, get the baby's room ready (see above), go to all of your doctors appointments, and still make time to relax. Exhaustion is most common during early pregnancy but it is important to have a good sleep schedule throughout the whole 9 months. Don't worry, there will be plenty of time to not sleep after the baby is born.

Choose the baby's name. You're obviously not going to forget this one but it is on the list because it requires an adequate amount of time. Often times couples find choosing a name easy and it is done in the first trimester. However, settling on a name can be a gruesome task. If a name has not been chosen by the middle of the third semester, you and your partner have to sit down and hash it out. Otherwise, you might be discussing it in the delivery room.
There are hundreds of things that need to be done before the baby is born. What is most commonly forgotten before the baby arrives? Tell me what you think in the comment section below!
This article has been viewed 1,616 times.
Article comments
There are no posted comments.