The Naked Truth Now Exposed! "You Are Not The Only Person Concerned About The 5 Fat And Pregnant Childbirth Defects?"
Author

Joseph Ng

Published

October 25, 2017

Word count

1,244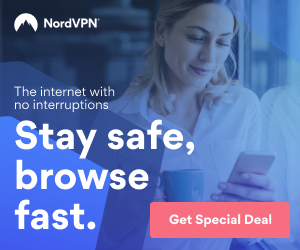 Quote:
"Prevention of childhood obesity needs to begin before a woman ever gets pregnant."
Dr. Pamela Salesberry .Ph. D, RN, FAAN
(She is an Associate Dean for Community Outreach and Engagement Professor Interim Director of the Centre for HOPES Center for Health Outcomes, Policy, and Evaluation Studies]
Believe me there is somewhat a clear and present day if you choose to ignore this. Therefore be forewarned that there is one common sense we must dictate to, not only to all wise dieters but to pregnant mothers especially if you are fearful or ignorant of your maternity health or weight. Similarly, you must fear or not disregard any other basic needs. Flouting your weight and health at the pregnancy stage, whether it's regarding your daily habits or a medical condition you have, does not make any sense. True? The chances that you will definitely seek help today, tomorrow, or at the maternity ward is great.
Isn't it logical that when you are hungry you eat, but before you are hungry you normally plan how to get food? It should be the same with your health. When you just got pregnant, you will see a doctor, but before you have pregnancy complications when overweight, you should plan on how to be well and strong for yourself. And also the baby long before the due date. Alright?
BEFORE YOU RUSH INTO THINGS, it is wise to make a pit stop here, to ponder over the words in this paragraph below. Don't you think so?
OVERVIEW
With all intent and purpose, I will try and handle the really heavy complicated and complex stuff of weight gain and pregnancy with the following. Agree?
The first and foremost shocking ailment is the danger of the child contracting epilepsy. Believe me another disease is the chance of incurring infant's brain injury. Don't be shelled shocked it could also perpetuate further obesity in the baby. Surprisingly, there may be a general birth defects suffered by the new born baby. Finally there is high chance of attracting the disease called microsomal. How's that for starter? Good?
Now, let's get to work, starting right from the first disorder! Alright?
EPILEPSY
You may have your doubts but I do agree with the truth of Dr Neda's statement. "Just how much a child's risk of epilepsy is linked with how obese the mother was early in her pregnancy," Plus, it's confirmed in the findings led by Neda Razaz of the Karolinska Institute.
ACTUALLY EPILEPSY IN THE BABY is a brain disorder whose causes remain poorly understood. The survey-based study did not delve into the causes of the apparently higher risk of epilepsy, which may include genetic and environmental factors. Get the picture?
Having said and done, let's explore further on the next sickness. Shall we?
INFANT'S BRAIN INJURY
Don't be unduly worried when you read this. Alright? Believe me researchers speculated that being overweight or obese during pregnancy could lead to a higher risk of brain injury in infants, or that obesity-induced inflammation could affect neurodevelopment. To say the least.
By the way, do you see where we're heading so far? I hope you do. Honestly. Let's dig deeper in!
PERPETUATE FURTHER OBESITY IN THE BABY
No matter how you cut and dice the unvarnished truth still remains that the obese mother is bound to eat more which in turn gives more generously nutrients and is transmitted to the foetus. Being used to such constant and abundant feedings this would make the baby be dependent to more and frequent feedings. Yes indeed? You bet!
And here's where it gets even more interesting. Don't believe? Just read on you must agree with me!
BIRTH DEFECTS
Let's not mince words or attempt to yet the fact remains that babies born to obese women have an increased risk of having birth defects, such as heart defects and neural tube defects. Plus there may be the problems with diagnostic tests—having too much body fat can make it difficult to see certain problems with the baby's anatomy on an ultrasound exam. Checking the baby's heart rate during labour also may be more difficult if you are obese.
Without a shadow of doubt, I would not hold my breath for the next pregnancy problem when overweight. Serious! No jokes!
MACROSOMIAL
Let me set the records straight! Without doubt, the obese mother in this pregnancy condition, the baby in the womb is larger than normal. This can increase the risk of the baby being injured during birth. For example, the baby's shoulder can become stuck during delivery. Microsomal also increases the risk of caesarean delivery. You don't need to have a Ph. D to grasp this ailment!
---
"When you just got pregnant, you see a doctor, but before you have pregnancy complications when overweight, you should plan on how be well and strong for yourself and the baby long before the due date."
---
By the way, without sounding like a broken record allow me to summarize the article in a shiny nutshell for you. Yes?
SUMMARY
So to sum up what I have just said about the critical childbirth complications when you are obese and pregnant, I highly recommend you to read slowly and carefully. Won't you? If you still remember the ailment is that there is the danger of the child contracting epilepsy or seizure attack syndrome. As said earlier another disease is the chance of incurring baby's brain damage. Don't forget it does propagate further obesity in the baby. Be reminded there is this general birth flaws suffered by the new born baby. Lest we forget there is a high chance of getting the disease called microsomal! Easy to understand and commit to memory?
To complete the full circle of this article, a few comments is in order in this last paragraph. Agree or not?
CONCLUSION
In many ways, the end of this article is just the beginning; the beginning of a brand new way of living for you and your new born. When you do things differently, giving up those parts of your life that have been self-defeating for those which are self-affirming, your weight, your baby, and your life will change dramatically. You acquire self-discipline and strength. You gain a new perspective. You enjoy the positive results of accepting and liking yourself and your child. And you find new meaning to your life and hope for your future.
May be your have wanted to lose weight for a very long time, and you must admit that never before have you had a better shot at doing it until your pregnancy. I haven't given you a magic diet. I haven't told you that you can get skinny in before, during and after your child birth. In fact I haven't promised you a metabolic miracle. But what I can promise you here and now that if you watch your weight every time, you will be a happier mother with a healthy child. Period!
End of article
With My Sincere Thanks to You
Yours Truly
JosephSFNg
CTM Joseph Ng
Weight Loss Coach & Adviser
Oct 2017
PS
If you like this e-zine and more, please click on to my blog: www.josephsfng.blogspot.com. You can even email me personally at josephsfng@gmail.com. I am only too happy to advise you on your weight loss, slimming, dieting and obesity problems. Ok? Thanks again.
CTM Joseph SF Ng is a coach on weight loss. He has highly researched extensively on the subject of Weight Loss and Health. Written hundreds of articles on Weight Loss. He, himself has proven his suggestion and advices has worked well. He has reduced his weight from 180 lbs to 140 lbs in the matters of a few years. And has kept down 140 lbs till the present age of 73 years old. He has just finished written a 350 page e-book entitled '52 Amazing Secret to Successful Weight Loss'
End
Article source:
https://articlebiz.com
This article has been viewed 1,886 times.
Article comments
There are no posted comments.