Closed Captioning Services: All You Need To Know About It
Author

Gary Hollan

Published

July 4, 2019

Word count

584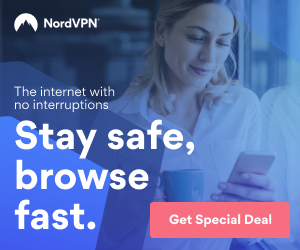 Closed captioning is often mistaken the same with subtitling. Although the two is almost identical, their differences are not subtle, and both are designed for different purposes. For clarification, subtitles provide a text alternative for dialogue and video footages. This includes the spoken words of the characters, narrators, and other participants.
On the other hand, closed captioning services offered does not only focus on the dialogues but even to the other relevant parts. This includes the soundtrack, the phone ringing, the background noises, and other audio cues that need describing.
Who Uses Closed Captioning Services
Closed captioning allows greater accessibility to content whatever medium was being used. Be it a video on television, YouTube, Facebook, and other social media sites, people with hearing disabilities significantly benefit from it. It is also beneficial for businesses and other organizations or institutions to expand their market and audiences. Getting help from professionals who offer closed captioning services also help increase language comprehension for children.
Thus, closed captioning services are not only fully utilized for television but several other ways and use. Beyond its everyday applications, online closed captioning services can now be used for leveraging social media, company online sites, events, schools, and more. Closed captioning services for educational institutions provide critical access as well as improved literacy for deaf and hard of hearing individuals. Closed captioning also works beneficially in the workplace and other organizations when it comes to meetings, events, functions, and other more.
How Closed Captioning Works
Different networks and clients have different standards when hiring a professional which offers closed captioning services. Generally, the timing of each caption and how long it stays on the screen is one of the crucial factors in closed captioning. It should match with the speaker and at the same time, consider the time and speed of the viewer's reading time. Furthermore, the location and positioning of closed captions are also one of the critical considerations needed.
How Closed Captioning Is Made
Whether it is recorded or in offline format or live contents, captioning is still very human. Although live captioning contents is indeed a much difficult process compared with the offline format, the same process is still used. Some clients prefer to use an online closed captioning service for offline formats because they find it easier and faster. Whatever your choice may be, there are two main methods of closed captioning.
Respeaking
This method hears the speaker re-speaks or uses voice recognition software with complete punctuation, grammar, and other formatting specifications. From there, for online closed captioning services, the computer will then translates everything into text which you see on screen. Simultaneous positioning and color may be used for better comprehension and the viewer's understanding.
Steno Captioning
For real-time captioning, stenographers are trained to type out dialogues with an average of over 300 words per minute. To do so, they are required to memorize different key combinations to produce different words with a single keystroke.
The Bottom Line
Videos without captions are just like a concert playing to an empty room. It means you are putting all the necessary effort, but you are missing to reach the target audience. Adding closed captions to your videos unlock the potentials and significant benefits it may offer to you and your business. When opting for a closed captioning service, Vanan Captioning is one of the best service providers you can trust on. They offer accurate captioning services powered by their team of native experts located all over the globe.
This article has been viewed 1,347 times.
Article comments
There are no posted comments.