What is a Standoff?
Author

Nicholas Torres

Published

July 17, 2021

Word count

508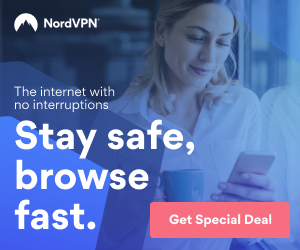 Have you ever been to a restaurant or business where they have information or photos displayed on glass seemingly floating on a wall? More than likely they are using a standoff, and not the Mexican kind. Standoffs are small metal spacers made of aluminum, stainless steel or acrylic that goes between a sign and the building meant to be hung on. The body of the Standoff is drilled into the wall while the cap is attached to the piece of glass or acrylic that can display your media. The sign will appear to "Stand-Off" from the wall. This creates an almost invisible way to hang pretty much anything you want to display on your wall, from business names to restaurant menus. I can almost guarantee you see them almost every day, without even noticing. Standoffs can come in a wide variety of diameters and lengths to support any kind of design or weight of sign.
There are different types of Standoff depending on how they attach to the display or wall. The most common type that you will see is the "through-grip" standoff. As described before this is the kind that attaches to the wall and then the cap of the standoff goes on the other side of the sign to attach to the wall. There is a small hole in the body of the barrel attached to the wall that you put your anchor through to securely place it along the wall. Conversely there is also an edge-grip style that doesn't require any drilling to attach the cap to the barrel, the standoffs grip onto the sides of the sign and are attached to a fixed line which is anchored into the wall.
Another common place you will find standoffs is inside computer parts. Motherboards and other components of computers often require delicate pieces like processors to be set at a specific distance from each other in order to prevent malfunction, and need to be securely attached to either the board or the case of the computer. Of these standoffs they can be either female-to-female, male-to-male, or the standard female to male. Depending on the application you will need to select the right standoff for how far away or close the pieces need to be from each other. If you find there is still a gap then any kind of spacer will do the job.
Some specialty standoffs can also exist if say you wanted built in lights to brighten your sign display. Connected to a transformer these standoffs typically have LED's built in and offer different colors to enhance your sign display even further. If security is an issue, often the case for museums or art galleries; many companies also offer tamper proof standoffs. Ingeniously designed these standoffs will actually tighten if someone tries to unscrew them or otherwise tamper with the sign. Many times they will have other methods to prevent theft such as not having visible screws to undo. These are commonplace in areas that tampering with a sign or display will be expected.
This article has been viewed 734 times.
Rate article
This article has a 5 rating with 1 vote.
Article comments
There are no posted comments.