Briefing UP: Delivering Pitch Perfect Briefings to Senior Leaders
Author

Aileen Pincus

Published

April 28, 2023

Word count

454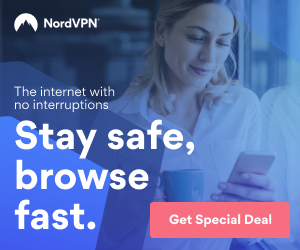 When briefing a senior leader in your organization, make sure you're armed with the essential to make sure that briefing delivers exactly what's needed. If briefing senior leaders is an essential part of your job, you know it's an essential part of how you yourself are seen and valued in the organization. You both want to leave that interaction feeling you each accomplished the mission. How do you make sure you're covering those essentials to meet or even exceed expectations? Here's a checklist about delivering a BRIEF to a senior leader:
1.) B stands for BE BRIEF. Remember this isn't just another presentation or update. Don't focus on everything you could possibly say about the issue. Focus instead on the most relevant information. In most cases, that's information that drives decision-making for senior leaders. Leave everything else for the Q and A that might drive more detail, if requested.
2.) The R in BRIEF stands for delivering the Right Information. How do you know what that is? Don't guess! Do the leg work to find out what's missing from information the senior leader already knows and what's most useful RIGHT NOW for that senior leader to understand about the status.
3.) The I in Brief stands for Intent. You've got to figure out your own intent in this briefing. Remember, you're not a walking Google. You're there to deliver context about what you know, not just facts and data without any context. In order to figure out what rises to the top before delivering your own key messages, figure out that intent. What do YOU think the best possible outcome at this point would be? That could be anything from "we need more time to figure this out" to here's how the evidence is shaping up so far.
4.) E in BRIEF stands for Engagement. As a Harvard Business Journal article stated, aim to read the room, not your notes. It's an essential skill to gauge the reactions of senior executives make sure they're clearly understanding and engaging in what you're saying. You want this information to be relevant and essential.
5.) The final step in BRIEF is to Followup. You want to make sure you're delivering exactly the kind of briefing that is the most relevant to key decision-makers every single time. Make sure to touch base with them afterwards to make sure you delivered precisely what was needed. Review that feedback so you can adjust and make necessary changes going forward.
Remember, briefing "UP" is an essential skills for rising executives. No matter what your title or responsibility, make sure those in charge know they can count on you for on target, powerful briefings that displays your professionalism each and every time.
As President and founding partner of The Pincus Group, Aileen is a sought-after speaker on effective communication for national organizations and forums having written a book for Penguin Press. She is a graduate of California State University at Northridge, School of Journalism and listed in Who's Who as one of the nation's most influential people. Visit www.thepincusgroup.com for more and get a free quote.
Article source:
https://articlebiz.com
This article has been viewed 164 times.
Article comments
There are no posted comments.