What is the job of a Transcriptionist?
Author

Ann Liu

Published

June 12, 2022

Word count

450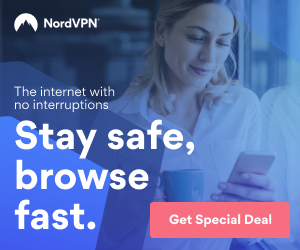 A transcriber is another term for a transcriptionist. A transcriber and a transcriptionist are the same person. A transcriptionist's duty is to listen to an audio recording and transcribe it into text in a document, which is generally digital rather than handwritten. Transcription, on the other hand, might relate to the physical notation of music or noises from another source. A transcriptionist, sometimes known as a transcriber, is a person whose duty it is to listen to a recording of spoken word and transcribe it into written text.
A transcriber's job is frequently performed remotely since most recordings these days are digital, which means they may be uploaded to a distant computer to be transcribed and then returned to the person seeking the transcription through email or file transfer. A transcriptionist's equipment is typically a laptop with a decent quality keyboard and, very often, a foot pedal.
A transcription foot pedal is used to control and pause the audio recording while the transcriptionist is working. It is possible to conduct transcription without a foot pedal, but doing so significantly slows the transcriber down since they must use either a mouse or a button on the keyboard to stop and start the recording, whereas using the foot pedal allows them to do so much more rapidly.
Transcriptionists are frequently compensated based on their typing speed. If a transcriptionist cannot type swiftly, it is quite probable that the task will not be properly compensated for them. There are extremely few options for poor typists to undertake this work, and most transcribing businesses need a minimum typing speed of 65 words per minute, if not greater. This is in the best interests of both the transcriptionist and the transcribe firm since, due to the nature of the work, if a transcriptionist is a sluggish typer, the revenue they will receive from the task will be significantly lower.
Working as a transcriptionist may be extremely lonely at times because they are generally stationed away from home and the task requires lengthy periods of concentration on a computer and must be done in complete isolation in order to focus on the spoken word of the tape.
To become a transcriptionist, you will need a computer with a fast internet connection, decent noise-cancelling headphones, an ergonomic keyboard and mouse, word processing software, audio enhancers, a foot pedal, and a comfy chair.
Because transcribing work is seasonal, there will be times when there is no work at all. There are frequently turnarounds for work that requires rigorous periods of completion. However, if you are the type of person who can concentrate on work for a short amount of time and complete assignments on time, this may be gratifying.
This article has been viewed 540 times.
Article comments
There are no posted comments.