Facial Cosmetic Treatment & Your Big Presentation: Does One Influence the Other?
Author

J. Darrell Steele

Published

November 29, 2022

Word count

538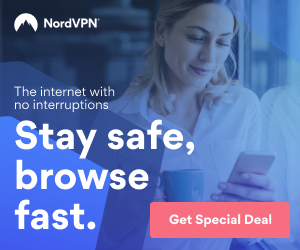 Before your big presentation, it's natural to focus your time on researching data, learning about your audience, and creating your visual component. All of these will help you create a clear, effective, and compelling message. However, that message may never get across if you lack confidence. After all, there is a big difference between someone slouched over, not making eye contact, and practically whispering vs someone who speaks clearly, stands proudly, and commands the stage. With this in mind, keep reading to learn the surprising role cosmetic work can play in your big presentation.
The Surprising Role Cosmetic Work Can Play in Your Big Presentation
As previously mentioned, confidence is key when it comes to big presentations. Whether you have a fear of public speaking or absolutely love it, it's important to look and feel your absolute best the day of. If deep wrinkles, drooping cheeks, and deflated lips are preventing that from happening, then it's time to consider having some cosmetic work done! In just one or two appointments, you can transform your appearance (and your confidence!) for the big day.
Why You Should Visit an Oral Surgeon for Cosmetic Work
When you think of cosmetic treatments, like BOTOX®, you probably think of a plastic surgeon. While these talented professionals can certainly administer these injections, they aren't the only ones. In fact, the specialist you should turn to may surprise you: your oral and maxillofacial surgeon. This may seem like a leap at first; however, they have completed extensive medical training on the facial muscles. Plus, they have the precise, aesthetic eye that's needed to deliver flawless results!
3 Popular Cosmetic Treatments
Today, smoothing fine lines and wrinkles is just the beginning of what cosmetic treatments can do. If you're feeling less than your best, consider these popular cosmetic treatments:
• BOTOX® – A household name, BOTOX® is one of the most popular anti-aging treatments. With a small amount of diluted botulinum toxin, the muscles between your eyebrows, along your forehead, or around your smile will relax. This reduces the appearance of wrinkles almost instantly, boosting your confidence in the process.
• Juvéderm – While Juvéderm can also address signs of aging, the approach is much different than BOTOX®. Instead, the injection contains hyaluronic acid, which helps stimulate the production of collagen and plump up the skin. In short, it adds volume to the face, restoring your youthful look in the process.
• Voluma™ – Want the dramatic results of a facelift without the surgery? Good news: Juvéderm Voluma may be for you! This filler is designed specifically with improved lifting capabilities. If that wasn't impressive enough, the results can last for up to two years and you'll see the results right away!
How to Find Out Which Cosmetic Treatment Is Best for You
Naturally, finding out which cosmetic treatment is best for you starts with a consultation! At this visit, your oral surgeon will learn more about your "problem" areas and the results you'd like to achieve. They will also take into consideration important factors, like how quickly you'd like to be presentation-ready. That way, they can recommend a treatment that lines up with your aesthetic goals and time requirements!
This article has been viewed 315 times.
Rate article
This article has a 4 rating with 2 votes.
Article comments
There are no posted comments.