Speaking Publicly? Here's Why You Should Whiten Your Teeth First
Author

Jay Lopez

Published

April 18, 2023

Word count

415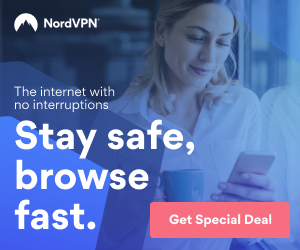 Do you have an important presentation or speech rapidly approaching? Whether you are petrified of public speaking or are completely at-ease in front of an audience, there is a lot of preparation that's needed beforehand, including gathering your data, creating an attention-grabbing presentation, and picking the perfect outfit. However, there is something else that should be on that list: whitening your teeth. Read on to learn why!
Reason #1: First Impressions Matter
Previously, it was believed that first impressions were made in roughly seven seconds. Now, psychologists have reason to believe that it takes less than a second. That means before you even start speaking, your audience will already have decided if they like you, how credible you are, and if they can trust you. Before you stress, it's important to remember something: one of the first features people look at is your smile. Furthermore, extensive research has shown that people with white teeth are viewed as likable, healthy, and trustworthy. So, something as simple as whitening your teeth beforehand can go a long way in creating the positive, impactful first impression you're shooting for.
Reason #2: Keep the Focus on Your Message
Whether you're speaking in front of the board of your company, a group of people who share the same passion as you, or your classmates, it's crucial that you get your message across. Unfortunately, unsightly, yellow stains on your teeth can prevent that from happening. Instead of focusing on your speech, they may get distracted by something as seemingly inconsequential as dental discoloration. Remember, your smile is an important part of your look, so incorporate caring for it as a part of your pre-presentation ritual.
Reason #3: Give Yourself a Confidence-Boost
Naturally, you want to feel confident when it comes time for your speech. While a great outfit, styled hair, and your favorite cologne or perfume will certainly help, so will a gorgeous smile. Instead of wondering if someone is staring at your teeth for the wrong reasons, you'll have complete confidence knowing your smile is catching their eyes for all the right reasons.
Now that you know a few of the reasons you should consider whitening your teeth, it's time to schedule your appointment! The good news is that professional teeth whitening can lighten your teeth up to eight shades in as little as one hour, ensuring you will have a gorgeous smile for your speech, even if you are on a bit of a time crunch.
This article has been viewed 298 times.
Rate article
This article has a 5 rating with 1 vote.
Article comments
There are no posted comments.