Top 10 Companies in Need of Transcription Services
Author

Ann Liu

Published

June 14, 2022

Word count

583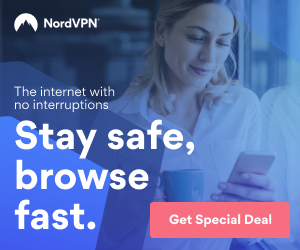 Legal & Law Firms
Transcriptionists are required by legal practitioners for a variety of reasons. The most apparent example is court reporters, who must write down testimonies in real time. Law companies, on the other hand, require transcribing services in order to categorise and keep court or client records.
Transcripts are extremely important for court proceedings since text cannot be interpreted in the same way that voice can. Transcriptions of each court session will be required to guarantee paralegals and attorneys can explore the facts of a case promptly and efficiently without mistakes.
Healthcare Industry
The healthcare business would struggle to function without medical transcribing. The whole industry needs tangible records of patient files, recordings of patient notes and procedures, and associated instructional material uploaded by medical receptionists.
The usage of medical language distinguishes the necessity for transcriptionists. Without such information, a medical layperson reading their personal papers may feel as if they are reading a different language. Transcriptionists enable doctors to concentrate on their patients.
Consulting Firms
Formal interviews of their employers' products and services are required for both consulting companies. Most consultants will record all interviewers, if they do not have a transcriptionist on staff, they must type up a separate document for their findings.
Qualitative interviews are pointless unless you record your results. Consulting firms use transcription services to provide precise and clear records of their participants' exact comments, which can then be carefully examined and utilised inside the organisation.
Video Production Companies
A video production team creates video material for social media, television, advertisements, and business promotions. A video production company should employ a transcription service to provide their clients with another option for creating non-audio material.
Students, professors, and doctorates
The transcribing of academic texts aids both students and academicians. Examples include class lectures, seminars, films or other source materials for research papers, and interviews. Many major universities and colleges now provide free internet access to their course content, which primarily consists of lecture transcripts.
Market analysts
If you go to the trouble of gathering feedback and other data as part of your market research by conducting interviews, focus groups, or other outreach, you can make the most of the information you collect by recording it and having it transcribed. This ensures that you have an exact record of your participants' replies, which can be carefully analysed for the intricacies of their views and emotions, making your data as helpful as possible.
Individuals at events and keynote Speakers
When organising an event, having the keynote address transcribed is an excellent approach to ensure that it is remembered. When a transcribed version of a keynote address is made available online, its reach is greatly expanded; also, the transcribed format serves as an excellent marketing tool for your firm.
Podcasters
Providing a transcription of your podcast allows folks who prefer reading information rather than listening to it a choice. Podcast transcription allows your audience to consume your material in a new way, broadening its reach.
Content writers
Transcriptionists are used by SEO content writers in digital marketing companies to turn podcasts and webinars into text for their customers' blog articles or websites. Transcriptionists can also help to convert videos with actors into written transcripts that may be recycled as content for such sites.
Businesses
In business, circumstances arise frequently where transcribing might be valuable for collecting and retaining information. As a result, businesses are increasingly relying on transcription to store and archive accurate recordings of interviews, meetings, and crucial phone conversations.
This article has been viewed 529 times.
Rate article
This article has a 5 rating with 2 votes.
Article comments
There are no posted comments.