Powerful business email with MDaemon Messaging Server
Computers & Technology → Email
Author

Paul Clarke

Published

September 13, 2020

Word count

530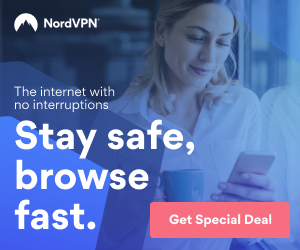 For some years, many have been claiming the end of email as a mainstream way to keep in touch. Nothing could be further from the truth, especially when it comes to business communications. In fact, it is safe to say that email is still one of the most important tools in any business. Indeed, a company's ability to survive depends on it. MDaemon Messaging Server helps alleviate many of the challenges and complexities of business email. These include security, privacy, and compliance - some of the hottest topics in the world of email right now. MDaemon Messaging Server helps streamline a whole range of communication and collaboration functions, and it supports all three of the major email protocols - IMAP, POP3, and SMTP. It is also highly customizable and helps ensure a high uptime.
Scale your business security
Business emails routinely contain highly sensitive information, including private details about clients and employees and proprietary information of the sort that isn't meant for public consumption. Yet by itself, email is not a sufficiently secure communications channel. This is especially likely to be the case with most consumer-grade email platforms. MDaemon Messaging Server, on the other hand, provides multiple layers of security, including powerful techniques like IP shielding, SMTP authentication, relay controls, and reverse lookups. Combined, these greatly reduce the chances of server exploits. There is also proactive malware protection to guard against new and unknown threats. Of course, MDaemon Messaging Server also provides full email encryption, both when using webmail and on the server-side. Finally, email archiving is also built in, which is important in certain industries for ensuring regulatory compliance.
Adapt to constant change
One of the biggest challenges today's business leaders face is to keep up with constant change and disruption. Challenges come from all sides, such as evolving cybersecurity threats, new privacy regulations, and, of course, constantly evolving customer demands. This is why you need an email system that offers scalability and flexibility, rather than being tied to specific hardware. With MDaemon Messaging Server, admins can manage email systems from anywhere on any device equipped with a browser. They can add and edit accounts, directly edit configuration files, set storage quotas, and review email deliverability logs. This gives them the means to quickly diagnose any potential issues and resolve them before they become a problem.
Employees can access their accounts using webmail and even enjoy complete group collaboration by sharing certain email folders and synchronizing or sharing things like calendars, contacts, tasks, and notes. More than just an email server, MDaemon Messaging Server is a fully fledged collaboration platform. It even includes a closed instant messaging desktop app, which is far more secure than using a major public platform. This highly secure environment is ideal for exchanging confidential files, contacts, and other assets.
MDaemon Messaging Server originally started off as a purely on-premises email server. However, hosted email options are now available as well via the MDaemon Private Cloud. This is by far the most important change in the latest update. MDaemon 20.0.1 was released on August 18, 2020, and also includes many other changes, new features, and bug fixes. Find out more at https://www.altn.com/Products/MDaemon-Email-Server-Windows/Features/ .
Paul Clarke manages email and instant messaging servers for a large global company. He regularly uses on-premises and cloud-hosted servers.
Article source:
https://articlebiz.com
This article has been viewed 1,251 times.
Article comments
There are no posted comments.