How to Earn Money from Email Marketing. Email Marketing for Beginners:
Computers & Technology → Email
Author

Bharat Shah

Published

October 29, 2020

Word count

1,232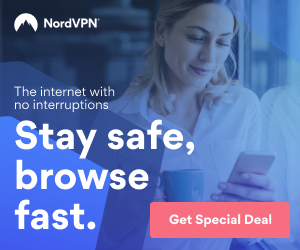 This post is all about email marketing and why it is so powerful to build and expand your business. It also talks about how to earn massive amounts of money from email marketing while you sleep. Not only that, but you will also find out how you can build your email list from zero to 10k and continue to grow that.
Before we start, know that email marketing can really help you grow just any business online so you can reach that goal of ultimate freedom. You can generate 500 to 600 leads per day just by following a few simple steps.
In this post, we will discuss the "email marketing beginner guide" and why and how you should be using email marketing services to your benefit and also what are the top-notch tools to get you where you want.
How to Start Building an Email List?
Wondering how to build an email list from scratch or continue to add quality subscribers? Learn how to develop a healthy email list that will deliver an amazing return on investment and help you grow your customer base.
Email is the most effective marketing channel on the planet because you get to talk directly to the people who want to hear from you. This opens up amazing opportunities to build relationships and sell your products and services. But before you jump for joy, there is 1 major hurdle—building a high-quality email list.
Your subscribers are the lifeblood of your email marketing strategy. You need to grow your list to keep your campaigns healthy. How?
By understanding what your audience needs, you can create compelling offers that entice more people to sign up to your list.
And when it's time for someone to opt-in, MailerLite provides the signup forms and landing pages that you need to collect subscriber email addresses.
10 STEPS GUIDE TO START AN EMAIL LIST
Step 1 – Choose your email marketing provider
If you want to send out emails as a business and not to your best friend or sis, you need to use a so-called email marketing provider.
There are tons of options but the ones that I recommend are Mailchimp, Aweber,Convertkit and Getresponse.
Step 2 – Set up your email marketing account
Sign up with your chosen email marketing provider and set it up
Step 3 – Create an opt-in form for your website
Next you want people to be able to sign up to your list through your website. Mailchimp and ConvertKit both have forms that you set up and then simply add to your WordPress website. In your form, describe in a few words what people can expect when they sign up.
Step 4 – Write your first newsletter
Before you start sending out random notes or shout out stuff you want to promote to your subscribers, think about how you can best serve them.
Step 5 – Create a welcome message
Your welcome message is the first email your new subscribers will get automatically after they've signed up to your list and confirmed their subscription. Here first impressions absolutely matter. That's why you should put some effort into your welcome message.
In your message you want to acknowledge how grateful you are to the folks who actually took the time to subscribe to your list. So, start with saying "Thank You"
Step 6 – Design a freebie
People freaking LOVE getting freebies. Offering someone an unexpected gift is one of the quickest ways to form a bond with that person. And when that gift or freebie that you give someone who signs up for your email list happens to be totally awesome, beautiful, inspiring or helpful? Instant love and connection happens.
Here are a few common types of opt-in freebies:
a workbook
a checklist
a cheat sheet
a video tutorial
an email course
a discount code
a PDF guide
Step 7 – Create a landingpage
When you have your amazing freebie, you want to promote it and show it to as many people as possible. But if it's hidden somewhere on your homepage not everybody will find it and people will get distracted by everything else going on.
That's where a landing page comes in. On your landing page you introduce your freebie, tell people what they get, and give them the possibility to sign up for it. Nothing else! You share the link to this page as much as possible, for example put it in your Instagram profile, post it on Pinterest and in Facebook groups.
Step 8 – Drive traffic to your freebie
Now that you've created a kickass freebie – it's time to GET IT OUT THERE!
There are a million and one ways you can promote your freebie, but here are a few of my favorites:
In social media posts
In your social media bios
In a blog post
In your sidebar on your website
In Facebook groups
In forums or other places your readers hang out
In guest posts on other websites
As a quick one-liner or "PS" in the signature field of your emails, below your name & contact info.
The worst thing you can do is spend days actually creating the freebie, and then not spend enough time promoting it!
Step 9 – Create a content plan
Having a plan is the key to consistency. First, brainstorm topics and look up upcoming events you want to promote. Next, plan your newsletters for the next 2-3 months so you'll know about every event or update that's coming up or promotions you can include in your emails.
This strategy will prevent any last-minute disaster, you can make your email newsletters in a comfortable way and prevent sending random, unstructured emails.
Step 10 – Test, test, test
Taking some time to test each email thoroughly before you send it out is super important. Read it at least twice and check all the links.
Next comes testing different options to improve your performance, like for example:
Which day of the week leads to higher open rates?
What subject lines are most effective?
Should you use a different name in the "From" field?
Testing EVERYTHING is the secret of successful marketeers. How else will you know if what you're doing is working?
The Power of Email Marketing - Why Build Email Lists?
Imagine this.
You have built an email list of 20,000 people.
 Only 500 of them open your broadcast email.
 Out of those 500, only 10 people purchased the offer.
 Now the product you were trying to target your audience paid you $100 in commissions or sales.
 This makes you $1,000 right in your pocket.
 For what? Only sending one email. Makes sense?
Read again. If you have a well-targeted and niched email list of people who you send a valuable offer to. And you have built trust with them over time through your content (emails). Some percentage of those people will buy from you. And this can be extremely rewarding for you. That is the power of email marketing.
Businesses have gone out and sky-rocketed their sales by using this simple strategy. If you are not using this powerful tool to benefit your business, you are leaving a lot of money on the table.
When you grow a sizeable email list in a specific niche and you have continuous communication with them, at a push of a button, you can make money via one email. No long waiting, no hours and hours of endless work and no leaving money on the table anymore.
This article has been viewed 1,558 times.
Article comments
There are no posted comments.