How to Make Custom Personal Or Business Mail Logos?
Computers & Technology → Email
Author

David Echor

Published

October 15, 2020

Word count

541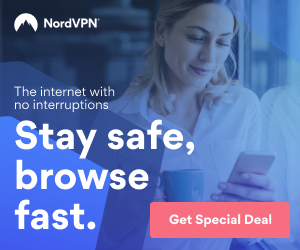 Do you know what the professional or the corporate world thrives on? Not profits, not references, not LinkedIn but mails. Emails are the lifeline of the corporate world. Be it just a simple memo for lunch timings or top-secret deals taking place around the world, email is the most preferred form of communication for people in the corporate world.
Mail Logos
That is why most organizations create their own email portals to make sure that security is not a major concern. But while making their own portal, it is often too difficult to decide on a particular logo for your mailing services. Of course, the likes of Google and Yahoo and Microsoft come up with very apt logos, but they have entire design teams working for them that analyze every decision before making it.
How do you come up with something just as great without an entire design team behind you?
Mail Logo – How To?
Well, the fact that Google, Yahoo and Microsoft have such great logos has more to do with the thinking behind those logos that merely just design. The thinking behind those logos comes from rigorous research and such a great understanding of their consumer base. To ensure your logo design to shines, you must ensure your working behind your logo is just as good.
The very first thing to think about when designing a logo for your business is what your business really is. Of course, we are talking about a mailing business here but what does that business represent really? What does it bring to the table? What does it mean for your customers? Do they trust your business? Why should they trust your business?
You should not be afraid to ask yourself all those difficult questions about your business if you really want a great custom logo. After you are done with your brand, think about other brands in the market. Think about what they have to offer the customers and what do they do that attracts all the customers to them. Why can't your brand attract them? What makes your brand so good that customers should come to you instead? What are the stories behind the logos of competing brands?
Try to get some inspiration from your competitors' logos before you finally get to designing your own. But before you design your own, think about the customers you are designing your logo to make sure you have some clue about the kind of logo you want. Use your customers' preferences to guide your designing efforts. Use them to make your final logo choices.
But when you are making your final decisions with regards to your logo, do not forget that these logos often follow trends. Trends that are often started by the giants in the industry. If you want to keep your logo relevant to the market, make sure you constantly update it to follow these trends.
Help to Design
But given so much research into making sure you design the right logo, why not also hire the services of a professional logo designer that can help you out with the technical design aspects. The designer can guide you on the design specifics and why something is better suited for your specific logo.
I am a senior graphic designer and have a lot's of research in the field of human brain branding techniques. I am currently working for the buy custom logo and logo designers USA managing branding writing and designing team. I hope, the audience related to design will like this article about mailing logos.
Article source:
https://articlebiz.com
This article has been viewed 1,386 times.
Rate article
This article has a 5 rating with 1 vote.
Article comments
There are no posted comments.