Managing Your In-House Email with MDaemon Messaging Server
Computers & Technology → Email
Author

Paul Clarke

Published

November 1, 2021

Word count

504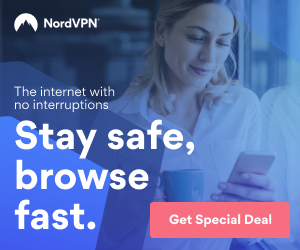 Finding a reliable email and messaging server is still a difficult task. The price tag on some of the products available grows exponentially when you want to add any features that should be included in the original package. That is why MDaemon Messaging Server has been trusted in the business industry for more than 20 years. With a low payment, you get every feature you want to operate both your in-house and customized messaging systems.
The goal of MDaemon is to provide a broad base of continuity to improve the email workflows and communication processes of small to medium-sized businesses. This unique email server uses all the latest security protocols and includes decent encryption protection against unwanted eavesdropping. This is becoming more and more necessary in a business environment where industrial espionage is an almost pre-calculated ling built into the annual budget.
The benefit of using MDaemon Messaging Server is that you get all the power of an enterprise solution with a way simpler interface and administration. This lowers operating costs without hindering the communication tools you need to grow your business. It also improves the capabilities of your IT department by not requiring years of knowledge or experience to get it up and running.
There are ingrained mail deliverability and list management features that would make most digital marketers drool. This is due in part to the email archiving features that smoothly integrate into your business's regulatory requirements and IT policies. When you have a simple messaging server that you can customize the rules and operation, you can eliminate inter-departmental spam and have better control over outgoing servers to improve your customer's touchpoints.
This is an excellent server for running mobile access to keep your entire team on task and updated with any new developments. MDaemon allows for wireless access to emails, calendars, tasks lists, and contacts from your team's mobile devices. That lowers the cost of continually sending messages and calls to ensure your team lead is at the correct location on the proper day.
You can easily outsource your administration or take advantage of the remote worker trend by implementing remote access to your server. We live in a different working climate post-pandemic that requires a bit more flexibility for managing everything from human resources to employee information at multiple locations. It is no longer the status quo to have an IT department located in the basement of your building. Instead, you are more likely to have an IT manager working remotely from their retrofitted office in the back of their home.
All in all, this is a fairly unique server program that offers a ton of premium features for an extremely low price compared to its competitors. There is a reason why MDaemon has lasted for so long in the marketplace. If you have a smaller business looking to host your own messaging and email exchange, you should give the free trial a download at https://www.altn.com/Products/MDaemon-Email-Server-Windows/Features/ and see if it will work for your business.
Paul Clarke manages email and instant messaging servers for a large global company. He regularly uses on-premises and cloud-hosted servers.
Article source:
https://articlebiz.com
This article has been viewed 773 times.
Article comments
There are no posted comments.