How to Lighten Skin for African American
Social Issues → Women's Issues
Author

Tanako Takanawa

Published

October 13, 2020

Word count

489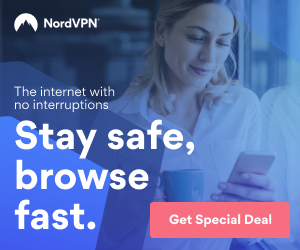 If you want to know how to lighten skin for African Americans, you are on the right page. Every one of us has a different type of skin, which is why there should be a tailored care routine for everyone. Since black skin has more melanin in it than lighter skin, it may cause the skin to be more prone to the effects of injury and inflammation. In this article, we are going to talk about how African Americans can lighten their skin.
Cleanse and moisturize regularly
If you want to keep your skin supple and bright, you may want to cleanse and moisturize it on a daily basis. It is better that you do it after showering. Apart from this, experts recommend using gentle cleansers as they don't clog your pores.
After applying the cleanser on your skin, you can use warm water to rinse it off. Afterward, you can use a clean towel to dry your skin.
Always wear sunscreen
People think that black skin cannot burn due to the exposure to the Sun. This is nothing but a myth. Black people should also wear sunscreen. Although black people are less likely to have skin cancer due to constant exposure to the sun, they are more likely to face complications if they have cancer. Therefore, they should wear sunscreen to lighten their skin.
Get treatments for hyperpigmentation
Hyperpigmentation can affect your skin regardless of skin tone. Although sunscreen can help prevent the development of hyperpigmentation, it cannot eliminate the current dark spots. Therefore, if you get treatment, it can help prevent your existing dark spots from becoming darker.
To lighten these dark spots, you can use specialized products that include special ingredients such as Vitamin C, kojic acid, and hydroquinone, just to name a few.
Treat acne as soon as possible
If you suffer from acne, you may want to get treatment as soon as possible. Getting a treatment can prevent dark spots. Therefore, you may want to follow a daily skincare routine. Apart from this, you can also use non-comedogenic products that don't contain oil.
Eat a balanced diet
If you want to keep your skin healthy, you may want to eat a balanced diet. Your skin needs nutrients to repair itself. So, your diet should consist of:
Healthy fats, such as olive oil, avocados, and nuts

Lean protein that comes from tofu, legumes, eggs, and fish

Whole grains

Fruits and vegetables
You may also want to avoid processed foods and restrict your consumption of alcohol. As a matter of fact, alcohol may cause a lot of skin conditions. If you have some skin conditions, such as eczema or acne, you may want to consult your dermatologist as soon as possible.
Summary
Long story short, if you establish a skincare routine, it can help you lighten your black skin. So, you may want to follow a healthy diet and avoid products that may contain harsh chemicals.
This article has been viewed 1,305 times.
Article comments
There are no posted comments.