STRONG RELATIONSHIP TIPS
Author

Clara Nneka Ezeojih

Published

August 30, 2021

Word count

766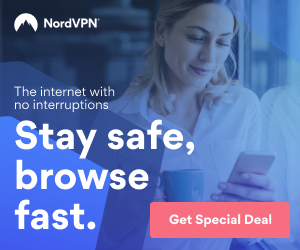 Keeping a relationship isn't easy you need to do a lot of work, putting efforts to make the relationship work. Being in a relationship requires a lot of patience, good communication skills, affection, trust etc. Here are some strong relationship tips to have a healthy and successful relationship.
• HAVING GOOD COMMUNICATION SKILLS: Good communication often starts with the desire to understand each other point of view. The most important thing is to develop a strong sense of compassion. Holding a grudge, bitter thoughts and negative thoughts in a relationship is not good, it will only backfire if you hold onto it.
• SPEND QUALITY TIME AS A COUPLE ALWAYS: No matter how tight you schedule can be, it is always right to find time for your partner, to spend quality time with him/her, go on expensive dates or on a nice adventure to make a huge difference in your relationship. Put aside one day a week for a date night or outing and do something totally different every week. You can eat and cook together or try out a new hobby.
• ALWAYS SPEND QUALITY TIME WITH YOURSELF: A good relationship should be balanced at all times. Don't put all your energy or efforts and give up on the most important thing which is yourself, don't give up on your personal growth or the thing you love doing. Yes!!! Relationships involves compromises, but make sure your own happiness is never suffering as a result of putting all your energy to make it work.
• SHOW APPRECIATION: Always be appreciative of the small things your partner does no matter how small or big it is. Say "thank you" more often, tell him/her how much you love them, send cute text messages, let your partner know how much he/she means to you so they would never feel taken for granted.
• UNDERSTAND EACH OTHER'S EXPRESSION OF LOVE: Well, some people express their love through hugs, kisses and physical affection. Other people show theirs through action, small gestures and showering gifts. Others are full of surprises like events tickets, meals and romantic gestures in their own significant way. It's good to find out how your partner likes to express their love. Don't take it personally if they don't hug or kiss you all the time or surprise you with adventurous dates. If you know how your partner likes to receive love, its good you can adapt to it and show your love in a way the other person would love to receive it.
• LEARN TO FORGIVE: Do not let resentment build up over the years. Holding grudges will only backfire and it will definitely affect and hurt your relationship in the long run. Forgiveness is the key to a strong relationship. If there are things on your mind, it's best to talk them through with your partner and let it go then work on to talk them through with your partner and let it go then work on yourself to find it in your heart to forgive.
• GIVE YOUR PARTNER SPACE: The key to finding a sweet spot at which we feel the warmth that comes from being in a relationship while at the same time allowing each partner to have enough space so that no one feels like they are being pricked or feeling lost of individuality, feel crowded and it results in no longer having values etc.
• BE SUPPORTIVE: There are many ways to show support to each other;
• Give emotional support; listen to them when they're upset and talk to them when they're at their worst, when they're feeling down or moody.
• Give compliment and praise.
• Give them a hand when they need it for example; doing house chores when he/she needs a helping hand, when they have to put it in extra hours at work.
• SET GOALS AS A COUPLE: Be a team of two striving to achieve a set of goals and that are important to both of you and by doing this you need to achieve the following;
• You'll make sure that you are both moving in the same direction.
• Your wins are his/her own.
• You can celebrate together each time there is an achievement.
To have a healthy relationship is to having a set of goals that you're trying to achieve together. Strong relationships doesn't just happen. To have a beautiful, flourishing relationship you both have to work by following the tips above. After all, a healthy relationship is an important component for living a great life.
MY NAME IS CLARA NNEKA EZEOJIH. I AM A WRITER, I WRITE ARTICLE BASED ON LOVE, LIFE, RELATIONSHIP AND EDUCATION.
Article source:
https://articlebiz.com
This article has been viewed 1,610 times.
Rate article
This article has a 4 rating with 10 votes.
Article comments
Eze Evaristus Chijioke · 2 years ago
This article share indepth ideas to love and relationship. Beautiful work ma.
---