The "Secret" Hiding in Plain Sight
Author

Bt Stew

Published

August 29, 2022

Word count

674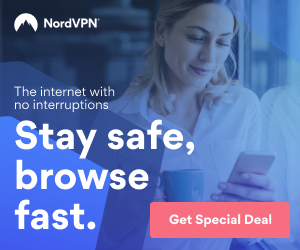 ❝𝐈 𝐛𝐞𝐠 𝐨𝐟 𝐲𝐨𝐮, 𝐞𝐯𝐞𝐫𝐲𝐨𝐧𝐞, 𝐩𝐥𝐞𝐚𝐬𝐞 𝐫𝐞𝐚𝐝 𝐭𝐡𝐢𝐬.❞
There is something out there that "they" don't want you to know about. It is a fundamental universal law. This universal law has been kept secret for generations. You may have heard about it, but do you really KNOW what it means?
The people who understand this universal law tend to be the most successful people you know or heard of in your life. But, unfortunately, they don't teach this in school; it's not mentioned. So this universal law is simple yet complicated at the same time. It's something that every single person in the Universe has and can use if taught.
Ok, by now, you are wondering what is this "Secret" that "they" have been keeping from me my whole life. Well, it might be what you're thinking it is. Of course, many of you have heard it before, but I will explain it in more depth. And this has the potential to change your life!
It starts with the basic definition of Quantum Theory. Don't worry. I will not go into depth about quantum theory, physics, and mechanics. But the basic definition of quantum theory is the theoretical basis of modern physics that explains the nature and behavior of matter and energy on the atomic and subatomic levels.
What does all this mean, and what is the secret already??? The secret is that we and all matter are made of energy. The table next to you, the coffee cup in your hand, the keyboard you're typing on, and the beer on a Friday night 🍻 are all made of energy vibrating at a certain frequency. So what am I talking about?
I am referring to the "Law of Attraction." The law of attraction is the magnetic power of the Universe that manifests through everyone and through everything.
It is part of the creative power of the Universe. Even the law of gravity is part of the law of attraction. This law attracts thoughts, ideas, people, situations, circumstances, and the things you think about.
As I said, you have probably heard about the "Law of Attraction." But do you actually understand it and how it works?
We all vibrate at a certain frequency. So to get the things we want, we must change our frequency to match the things we want in life. So how do we do that?
First, you must understand that "Thoughts Are Real Forces." Your thoughts actually control your life. Your life doesn't consist of accidental circumstances. Unfortunately, your thoughts can bring negative circumstances just as they bring positive ones.
Most people spend most of their time focusing on what they don't want instead of what they want. But, unfortunately, the Universe does not care what it gives you. Instead, it will give you what you think about. So your thoughts are "REAL FORCES!"
I want to break this down a bit more scientifically if you will. Why it's so hard to break the habit of your thoughts? Good or bad, happy or sad, stressed or not, you become addicted to those feelings just as you get addicted to heroin. 😲 I know; how can that be?
Simply put, your body creates a chemical reaction to every thought that invokes emotion. And that chemical reaction is powerful; it's as addictive as heroin. Your body craves it. It needs more of the same, and will do anything to get it. So it doesn't matter which thought creates the emotion that disperses the chemical; your body wants more of it. That is why breaking the habit of being yourself is so hard.
To sum this up and make the "Law of Attraction" work for you, you must attach an elevated emotion to your positive thoughts. It's not just affirmations and thinking positive thoughts. You have to "FEEL" your positive thoughts. You must believe what you're saying and feel what you're thinking. Then, your body will become addicted to the positives, your frequency will change to vibrate with the positives, and all those thoughts (that are REAL FORCES) will manifest into reality!
-Bt Stew
I wrote this article to help anyone that has been trying to succeed in what they're doing. Understanding the Law of Attraction and quantum theory has helped my wife and me achieve things we only dreamed of. This is real, and the Universe wants you to have it. If you want to learn the short 20-minute-per-day techniques that are required, visit https://bit.ly/3KrzJ9z
Article source:
https://articlebiz.com
This article has been viewed 434 times.
Article comments
There are no posted comments.