Learn to ride an e-Foil (electric hydrofoil) in New York; access, inclusion, and benefits.
Author

Dmitri Oster

Published

September 11, 2023

Word count

1,059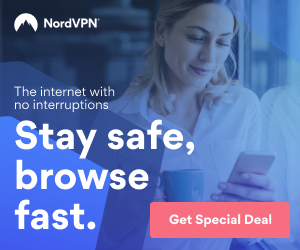 I have been riding e-foils and standard hydrofoils for almost four years now. I started on my own and had very little background and experience in other water sports. I was overweight and did not even know how to piece together all the gear and equipment that you need to go out there and learn to properly ride a foil.
On a whim - or maybe even by fate - I came to a local beach one day and saw kiteboarders and kiteboarding. That was the beginning of my fascination with the power and magic of the water, and action water sports in general.
I decided to take the plunge and bought my first foil kit, which was a Waydoo e-foil. I bought the most basic set-up, with a large-sized beginner-friendly front foil wing and large board. Immediately after I received this e-foil, I wasted no time, taught myself how to put all the gear together, and got out there to any public water access spot I could find in New York. I became knowledgeable about learning how to read the wind, understand wind forecasts and directions, as well as pay very close attention to the tide and swell directions, amongst many other things. Nobody taught me how to do this, and discussions with local kiters in efforts to augment my knowledge of water and wind sports generally only added to the confusion. I am not afraid to admit this. It took me a considerable amount of time and was definitely a process to figure out not only how to put all my foil gear together, but to learn when it is safe to go out, when it is better to wait, and how to optimize my riding dependent on what Mother Nature was providing.
I was so out-of-the-loop when it came to understanding the various terminologies used in the context of wind and water sports, that every time I heard about the wind being above this many or that many knots, my only point of reference was "garlic knots". That is just where my mind went, as I didn't understand how the wind was measured when I was starting out in these activities. That is just one silly example, but it illustrates the massive journey of understanding and effort I had to undertake to get to where I am today.
I came to believe that lots of good-hearted people that are involved in water and wind sports perhaps take these things for granted after a certain amount of time… maybe they are just used to always understanding the conditions, or maybe the adrenaline one feels from getting ready to go out for a session overrides the willingness to explain these factors to a complete novice who is interested in entering the world of action water sports. These are all things that I have come to understand myself, now that I have become more proficient in these activities.
However, it also started to dawn on me that I really like to share all the hard-won lessons and practical insights I garnered over the years with individuals that are interested in these new and exciting water sports, and especially those that have little to no knowledge of wind and water sports – just like I had when I started my water sports and foiling journey.
Almost every time that I come out of the water from an e-foil, wing-foil, stand-up paddle board foil, or surf foil session, there are at least two to three individuals that are approaching me with eyes of wonder – trying to understand what in the world I was just doing, how I was actually able to do it, and how they can learn to do it themselves. A lot of times, the same individuals have no idea what they are most likely getting themselves into as foiling is incredibly addictive, but that is another story. By the way, foiling yields a plethora of positive physical and mental health benefits.
I have seen this response and receptivity for knowledge from very young kids to older adults, and everybody in between. I get a kick out of being an ambassador for these new and dynamic sports, and especially in New York where there are so few people that are actually riding hydrofoils and/or e-foils. It is a very different scene in Florida or Hawaii where there are larger and more established communities of experienced foilers, or other places in the world like Australia where the conditions for these types of sports are almost always favorable and inviting – and where there is more of a culture around foiling.
I love the feeling of being a pioneer in bringing foiling to New York, and especially after I worked so hard to get to where I am now in terms of my own foiling progression. I am eager to share the knowledge, the stoke, the passion, and the wisdom that is deeply ingrained in foiling. There is still so much more to learn, and I welcome each session with an open heart, body, mind and soul. I am very grateful for the opportunity to be able to do this. I would love to share these experiences with anybody else that has a desire to experience the freedom, exhilaration, and tranquility that riding an e-foil or other hydro-foil surf craft can bring into your own life.
And I do believe that anybody can do this with the right gear, and in the right conditions. But it does take a lot of practice, patience, and commitment to begin to see and feel your own progression in these amazing sports. Don't rush the process, and be open to learning from every step of the way. There is a lot to learn, and you often walk away with more knowledge about foiling than when you began a session. That has certainly been the case for me. Foiling should not only be reserved for those who are totally fit or have decades of prior surfing experience, or any other pre-condition. All you need is the desire, and a bit of courage. With the right coaching and guidance, you will get there. As has been said in another context, "bring the body, and the mind will follow". You will amaze yourself with what you are able to accomplish when you get into the foiling flow.
This article has been viewed 111 times.
Rate article
This article has a 5 rating with 2 votes.
Article comments
There are no posted comments.