Where can I get an HGV medical?
Author

Matthew Venn

Published

October 6, 2022

Word count

541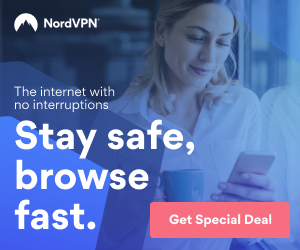 If you are wanting to become an HGV driver, you'll need to prove that you're medically fit, both mentally and physically to drive a large goods vehicle for long hours. This is extremely important in ensuring both the driver and other drivers on the road are kept safe. This requires an HGV medical to be undertaken. This will generally comprise of an interview about your physical and mental health and physical examination, as well as a look at your medical history. Only once you are deemed medically fit by a GP will you be issued with a certificate allowing you to be granted a HGV driving licence to drive an HGV.
If you're under 45, an HGV medical should not need to be repeated until you reach 45. That said, it's important that any drivers who develop new conditions that may impact their ability to drive report this immediately to the DVLA. Failure to do this could result in a fine or prosecution. After the age of 45, the medical will need to be repeated every five years, until the age of 65. After the age of 65, a full medical assessment will be needed every year until retirement.
An HGV medical can be carried out by all GMC registered NHS GPs and by private GPs. The examination is likely to take around 30 to 45 minutes in total, with the results being given there and then. There is also a vision test that will need to be conducted and this may need to be undertaken by an optician or optometrist at a separate appointment. All HGV drivers will need to be able to read a number plate from 20 yards away, either with or without glasses or contact lenses.
The assessment will cover looking at any neurological conditions, the mental health of the person, heart conditions, diabetes, sleep disorders, medications, and any addictions. It is paramount that any answers given to medical questions are accurate and honest.
Most GPs will charge for an HGV medical as it will take above the normal allocated time slot for seeing patients. The cost will vary between surgeries and depending on your location. Having the HGV medical at a private medical clinic is often a better option as it reduces the waiting time and allows for the appointment to take place outside of normal surgery hours, such as weekends and evenings. The cost for having a private medical will be around £45 to £55. Some employers might have a policy that will cover the cost of the medical and so the price may not be a concern.
It is expected that you take a D4 medical form (available to download direct from the gov.uk website), driving licence and counterpart and details of any medication being taken to the appointment.
If an HGV driver's licence is not held before completing the HGV medical than you will generally have four months to pass the driving test and obtain the licence before another medical will need to be undertaken.
In conclusion, it should be quite simple to get a full medical assessment for becoming an HGV driver in the UK. It's not terribly expensive to obtain and they'll often be a medical facility near-by that carries out these assessments.
This article has been viewed 406 times.
Rate article
This article has a 5 rating with 1 vote.
Article comments
There are no posted comments.