Cryptocurrency: The Ultimate Guide To Cryptocurrency And How To Make Money with it!
Author

Mike Matthews

Published

November 28, 2022

Word count

531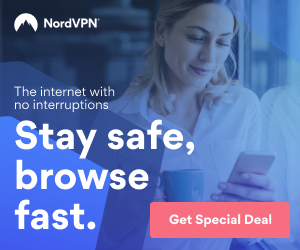 What Is Cryptocurrency?
Cryptocurrency is a virtual asset that can be either digital or virtual. It is a new type of money that does not rely on a central government or banking system to function. Instead, people use cryptocurrency to make secure, anonymous online payments. Some popular cryptocurrency examples include Bitcoin, Ethereum, and Litecoin.
How to Invest in Cryptocurrency
There are many ways to invest in cryptocurrency. You can buy either cryptocurrencies or tokens that represent the rights to a certain amount of cryptocurrencies. You can also speculate on the price of the underlying coins through futures trading or through investment funds. The most popular way to invest in cryptocurrency is to trade on an exchange like Coinbase or Robinhood. With an exchange, you can buy cryptocurrencies like Bitcoin or Ethereum and store them on an online "wallet". With an online wallet, you can purchase and trade cryptocurrencies from any device with an internet connection and mobile app. Once you buy a cryptocurrency with cash or other assets, you can trade it on an exchange that lets you "deposit" it and trade it with other users. While you can use exchanges to trade between different cryptocurrencies, most exchanges let you trade between different coins on the same network. You can also use an exchange to trade one cryptocurrency for another. This is helpful if you're looking to diversify your investment portfolio or sell a portion of your holdings.
How to Make Money from Cryptocurrency?
Cryptocurrency investments are extremely volatile and many investors struggle to make money with them. However, you can still make money trading cryptocurrency if you follow some simple rules. Here are a few tips for making money from cryptocurrency: - Choose the right cryptocurrency to invest in - Invest in low-risk, high-reward cryptocurrencies - Always invest money you can afford to lose - Be patient and hold your cryptocurrency for a long time - Stay informed and follow the latest industry news
Tips for Newbie Traders
Do your research. Learn more about the different cryptocurrencies and try to invest in low-risk, high-reward coins. Don't invest in a high-return coin unless you are willing to hold them for a long time and forget about other investments. - Consider using a trading strategy or buying an investment fund. It can help you decide when to buy and sell a certain number of coins. This can help you avoid taking big risks with your investment and reduce your overall investment risk.
Conclusion
In this article, we've discussed what cryptocurrency is, how to invest in it, and how to make money from it. We've also provided some tips on how to make sure you are safe and making the most out of your cryptocurrency investments. Cryptocurrency is a new investment opportunity that has blown up over the past few years. This exciting investment has many risks and many potential rewards. With some careful planning and research, you can make money from it. It's important to know how to invest in cryptocurrency and make sure you aren't getting involved in any scams or scams. With some careful planning and research, you can make money from cryptocurrency.
This article has been viewed 348 times.
Article comments
There are no posted comments.